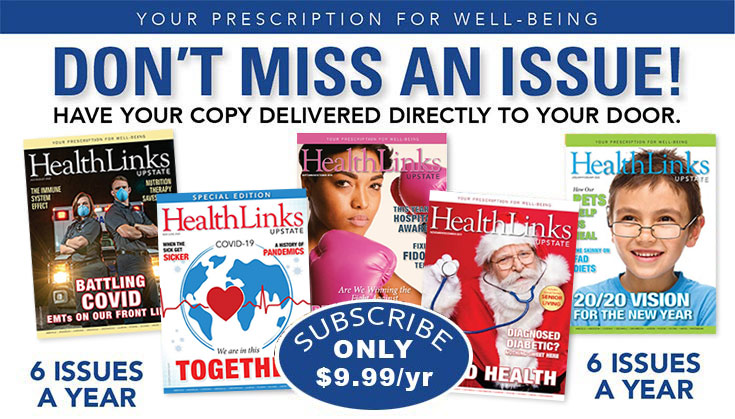 We know that your and your family's health means a lot to you – and it does to us, too. That's why we know you'll love getting HealthLinks Upstate Magazine at your home the second it's off the press.
Each issue of HealthLinks Upstate Magazine is brimming with the items you want to see – from recipes for healthy living to articles on current health issues and medical breakthroughs you need to know. Get to know local medical with the feature articles on local practices. You'll never miss a single issue! Plus, when you enter your information below, we'll automatically enter your name for a variety of fun prizes including dinners at local restaurants, tickets to events and more!
Thank you for subscribing to HealthLinks Upstate Magazine!