About
Map/Location
Insurance
Contact
Testimonials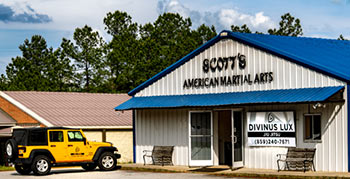 Hello, and welcome to Divinus Lux Jiu Jitsu! We are committed to developing martial arts students focused on self-defense and fitness relying primarily upon ground control tactics with the purpose of submitting opponents of all body types.
Our school is for everyone and anyone who is looking to get in shape, learn self defense, and improve the overall quality of their lives. In addition our family-oriented environment is a perfect place to teach your children to feel safe everyday not only when they are at school or outside playing, but also in developing their self-confidence and discipline. We also offer yoga classes under our certified yoga instructor, Spenser Weeks.
If you are interested in learning more about the great benefits that Brazilian Jiu-Jitsu can bring to your life, stop by or call today to schedule your free trial class!

11013 W Alexander Ave
Greenwood, SC 29646
859-240-7671
Great school, a welcoming environment, and the Instructors are high level and good at their craft. Highly recommended if you're in the area.
– Desmund Reid, BJJ Black Belt
Excellent instruction from great Teachers! Its worth every dollar!
– Matthew Goff
Passionate instruction that employs martial arts in a manner that encourages self empowerment. A school that really connects the mentality of martial arts with the vital skills that help you cope and succeed with the difficulties of everyday life.
– Katarina Kaufman