Subscribe for the free weekly HealthLinks Newsletter today.
---
Our Most Current Newsletter
November 17, 2022
THREE MINUTES. LEARN MORE; LAUGH A LITTLE; FIND INSPIRATION.
"I can tell the difference if I skip any of these tips," said Lakeisha Peay, massage therapist.
"My body lets me know – trust me."
Five Holiday Travel Tips
Hydration nation. Carry a reusable water bottle with you for customizable and convenient water on the go. Stash a bottle in your car door or bring an empty one to the airport and fill it up.
Electro-lyte the night. If you don't want to be frequenting the bathroom, keep hydrated during periods of high travel using fluid electrolytes such as coconut water. It's a valuable swap for inflammation-causing sodas, too!
Plan for pacing. Organize parks or attractions along a car drive. "Look at a map before you go and pick some interesting spots. … You may not want to stop to go to the bathroom, but that actually ensures you are stopping and stretching, too," said Dr. Andrew McMarlin. Getting out and about also ensures your body gets consistent movement during the day. For fliers, you can walk up and down the aisle once in a while during a long flight.
When stars (and spines) align. "Make sure to take care of your back. If you are not lucky enough to have one of the newer cars that has lumbar support, your low-to-mid back needs stretching and added support," said Dr. McMarlin.
When in doubt, stretch it out. Do stretches that include shoulder rotations and bends to touch your toes. Consider planning a trip to see a massage therapist when you return from travel.
Learn about the travel tips the experts are using to hit the road, but spare their bodies.
What is happening. Babies are struggling with respiratory syncytial virus because their airways are smaller and they mainly breathe through their nose. When their noses are clogged by secretions, it causes breathing problems.
Where we are headed. A vaccine for pregnant women that protects the baby is in the works, but for now most babies are unprotected.
What we can do.
Families can try to prevent infection or spread by covering coughs and sneezes with something other than their hands and washing hands for at least 20 seconds with soap.*** The DHEC and CDC recommend that everyone 6 months of age and older who is eligible should get vaccinated against the flu.
Find a flu vaccine clinic near you.
Why didn't Paul bring up politics at the Thanksgiving table?
He didn't want to whisk it.
Previous poll results:
How will you give back this holiday season?
50.0% said donating to a toy or food drive;
30.0% said helping a friend or a family member;
10.0% said volunteering a service;
10.0% said giving back to the Earth.
We want to hear from you! Share your content ideas, inspirational quotes, health tips, stories of you using HealthLinks health tips in your life and other responses evoked by the HealthLinks Newsletter.
For a FREE two-year subscription to HealthLinks, click your magazine cover below!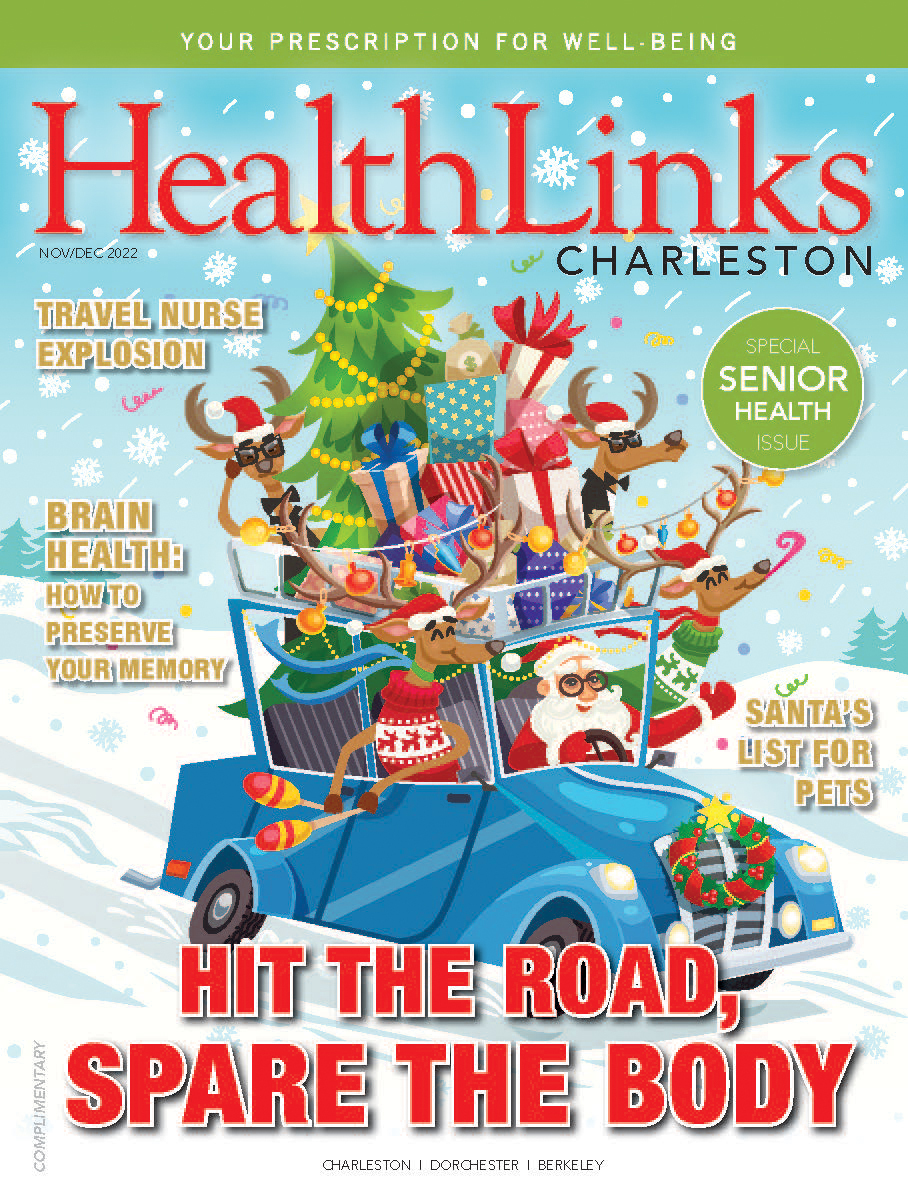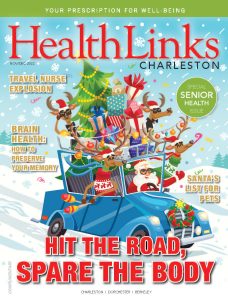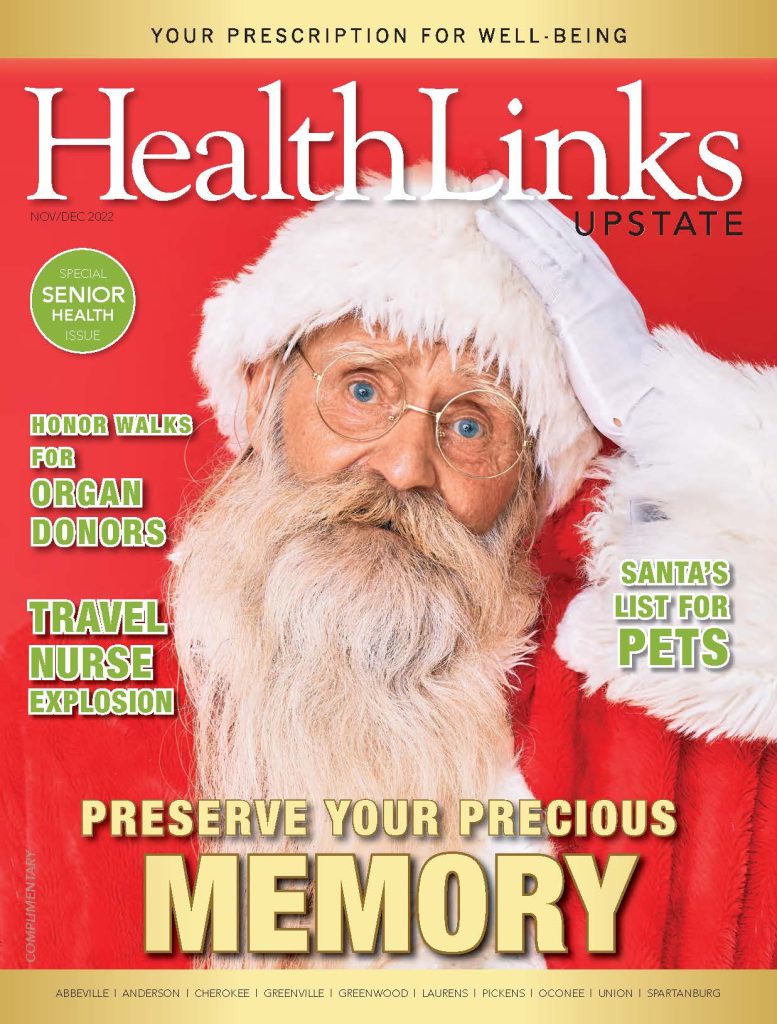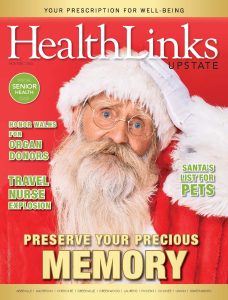 Read the digital versions of
HealthLinks Charleston  and  HealthLinks Upstate!