Subscribe for the free weekly HealthLinks Newsletter today.
---
Our Most Current Newsletter
October 12, 2023
THREE MINUTES. LEARN MORE; LAUGH A LITTLE; FIND INSPIRATION.
Perfecting Your Pearly Whites
Between at-home strategies and more advanced procedures at dental offices, it seems more people are opting for whiter and brighter smiles.
Three common misconceptions that keep some people from taking the whitening leap are that whitening can degrade the enamel of your teeth; you need to have a whitening procedure completed in an office using special lights and equipment to get professional results; and there are no options for people with sensitive teeth. But here's the toothy-truth:
Most professional whitening products are made from peroxide-based gels which do not harm enamel.
In-office bleaching can be a convenient way of getting your teeth brighter because it can be done in one visit. However, it tends to be expensive. You can get the same results at home at a fraction of the cost, using a professional strength, at-home bleaching system.
The teeth whitening market is expected to grow from $6.64 billion in 2022 to $8.55 billion by 2028, according to research conducted by The Insight Partners. From $20 in one day to as much as a $1,000 procedure over one or two weeks, folks are tackling their teeth for a sparklier smile in a myriad of ways. With plenty of options and home remedies to explore, there is bound to be an option that works for you, should you desire to polish those pearly whites!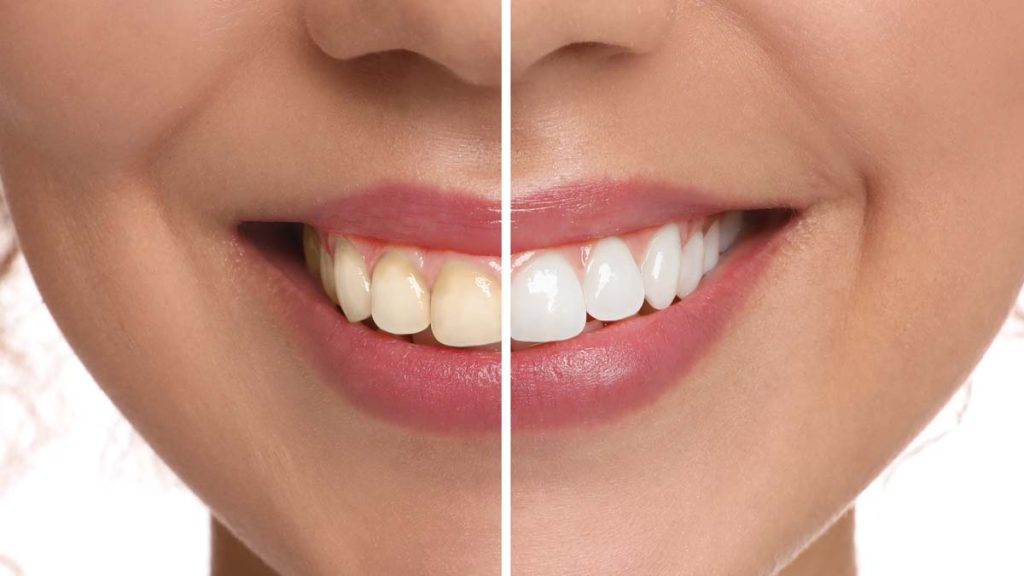 At 51 years old and more than 50 pounds lighter, Charleston resident Ginger Scully is shattering all odds. Only 1 in 5 adults exercise each day, according to the U.S. Department of Health and Human Services. Scully can consistently boast she is the 1. When she was nearing her 50th birthday, Scully committed to cultivating healthy nutrition, exercise and lifestyle habits.


When I went to the dentist, she put all caps on my teeth.
Now I can't stop shouting.
What's your favorite thing to look at from a distance?
25.0% said art pieces;
8.3% said people – people watching;
25.0% said peaks and valleys;
41.7% said bodies of water.
We want to hear from you! Share your content ideas, inspirational quotes, health tips, stories of you using HealthLinks health tips in your life and other responses evoked by the HealthLinks Newsletter.
To read the current issues of HealthLinks, click the magazine covers below!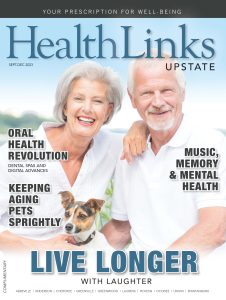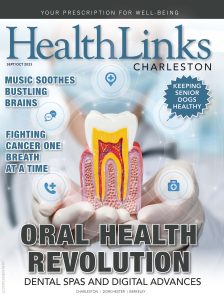 Read the digital versions of
HealthLinks Charleston  and  HealthLinks Upstate!