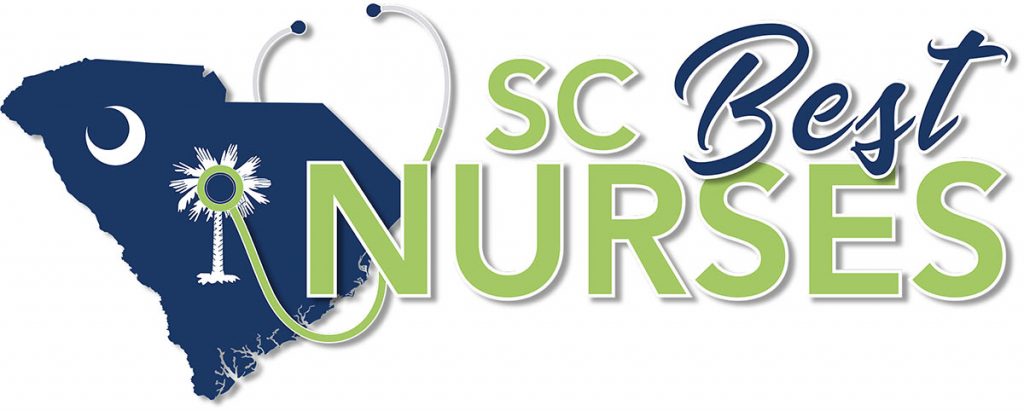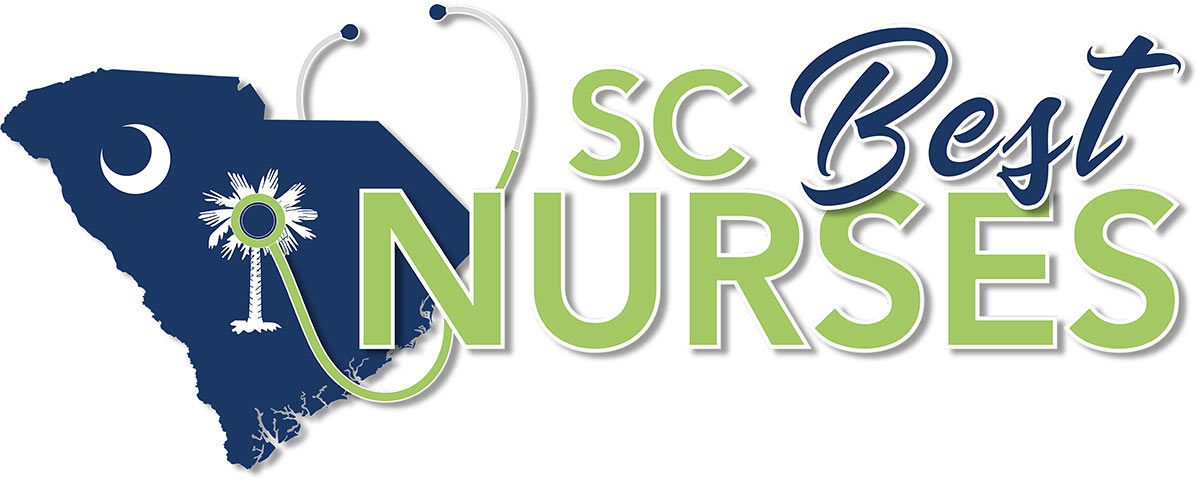 We have partnered with KUDZU MEDICAL to highlight some of the Lowcountry's top nurses. HealthLinks Charleston wants to recognize nurses as the backbone of our medical community and thank them for all their efforts!
2023 Best Nurses
Charleston Nurses – Jul/Aug 2023

DR. KELLIE GRIGGS, DNP, MSN, RNC-OB
Assistant Dean for Undergraduate Studies Assistant Professor, College of Nursing
---
MENTOR, BUILDER, INNOVATOR
Dr. Kellie Griggs describes herself as compassionate, a mentor, a builder, an innovator and an encourager. As the assistant dean of undergraduate studies and assistant professor in the College of Nursing at the Medical University of South Carolina, she considers it a privilege to bring out the best in faculty and students.
"I work with an amazing team of professionals who inspire me with their dedication and caring every day," Dr. Griggs said. "My team of colleagues supports each other's ideas, encourages creativity, promotes innovation. Our team dynamic positively translates to students and practice outcomes."
Dr. Griggs is equally passionate about her students: "Wow, can I just say that we have an incredibly diverse group of students who bring a multitude of experiences, wisdom and backgrounds to our programs," she said. "My goal is to expand their minds, encourage them to step outside of their comfort zones, influence the world around them, and connect others to experiential learning experiences."
Dr. Griggs took a less traditional path into nursing and completing her education.
"As an adult learner, I appreciate that my life experiences created a framework for my professional philosophy, which centers on investing in others' successes and reminding people they can create positive change," she explained. "My clinical scholarship includes understanding the birth experience of minority women, enhancing barriers related to social determinants of health, removing barriers for maternal substance use disorder and evaluating preventable factors that may contribute to maternal mortality and morbidity."
When Dr. Griggs is not mentoring others, she enjoys interior design and "making spaces feel comfortable, cozy and welcoming." She also savors time with her "rock-star husband, Sterling, of 23 years and four children, ages 15 through 21," she said. "Our lives are filled with many sports, family dinners, time with friends, game nights and time at the beach. We also serve as volunteers with Meals on Wheels and other community service agencies."
Griggs' advice for nurses: "Continue to globalize and enhance your knowledge in a multitude of areas ranging from organizational to communities. The profession of nursing is evolving at a rapid pace, and nurses must possess enhanced knowledge to be leaders and influencers for policy and health care."

JENNIFER CICCONE, MSN, RN, CHSE
Clinical Instructor
---
NURSES WHO CARED FOR HER MOTHER INSPIRED CICCONE
Jennifer Ciccone knew she wanted to be a nurse ever since "early on in childhood," she said. When her mother was diagnosed with breast cancer, Ciccone looked up to and trusted to the nurses in doctors' offices and in hospital settings. "I wanted to provide the same type of compassionate care to others that those nurses provided to my mother," she said.
Ciccone works with students at the Medical University of South Carolina's Simulation Lab, where the they learn from immersive hands-on learning experiences using high-tech mannequins in a safe environment.
As an educator, one of her favorite memories is when nursing students have that "aha" moment – "something that they have learned really clicks for them," she said. "Whether that click unfolds in the hospital setting, classroom or simulation setting, there is something very special to being a part the students' educational nursing journey."
Ciccone draws inspiration daily from her co-faculty at the College of Nursing. "They are truly dedicated to educating young nurses, and they go the extra mile to try to promote student success," she explained.
When Ciccone is not teaching, she enjoys time with her husband, John, their two teenagers, Maddy and Michael, and their puppy, Bailey.
"My family and I like traveling, boating and snorkeling – and we enjoy cooking together," she said. "In my spare time, I also enjoy spinning and traveling to new places."
Ciccone offered this advice for future nurses and nurse educators: "Nursing is a challenging and rewarding career. It is gratifying not only to care for patients who are in need but to also educate and support future nurses. Lean on experienced nurses, never be afraid to ask questions and understand that confidence will come with experience."
Charleston Nurses – May/Jun 2023

KATHRYN KINYON, DNP, CPNP, AHN-BC
As a holistic nurse, Dr. Kathryn Kinyon views the world as a place of interconnectedness.
"Often one views nursing as a task-driven profession, but nursing is not just about doing. Nursing is a way of being – being mindfully present for patients and families," said Dr. Kinyon. "It is taking a world view of a patient to assess the many challenges they face along with their health challenge."
Dr. Kinyon is an assistant professor in the College of Nursing Accelerated BSN program. She received her associate degree in nursing in 1976 from Lasell College and a BA in business administration from Florida State University in 1981.
In 1990, Dr. Kinyon received her MSN from the University of Florida. Her thesis involved the study of codeine-exposed newborns and their ability to achieve a quiet-alert state. In 2010, Dr. Kinyon received her doctor in nursing practice from the University of Florida, completing a study comparing perception of illness between parents and children with cystic fibrosis. She has been a certified holistic nurse since 1998.
"Caring for children who have a chronic condition has opened my eyes to the many challenges they face," said Dr. Kinyon. "Most children with cystic fibrosis need to take prescription replacement pancreatic enzymes with each meal to absorb the food nutriments."
School-age children needed to go to the front office to get their medications each time they wanted to eat, Dr. Kinyon added. As a nurse practitioner in Florida, she wrote and instigated the passage of a law which allowed children with cystic fibrosis to self-administer their replacement pancreatic enzymes while at school.
"Advocating for patients and families is a huge part of nursing," she said.
To date, as an educator, the pandemic has proved to be one of Dr. Kinyon's toughest challenges.
"How do you take a face-to-face class for 100 students and quickly flip to an online environment? How can you create a sense of community and maintain student engagement?" she asked. "Flipping to an online environment pushed me to find interactive games and activities to keep the students engaged."
Mentoring nurses and nursing students to be the best they can be will always inspire Dr. Kinyon.
"I am honored to help them establish a firm path as they work toward their career goals," she said.
Dr. Kinyon offers three pieces of advice to her mentees: take care of yourself; find joy in each and every day; and remember to be present for yourself, your family, students and patients.

RIKA WIN KEMP WINS PRESTIGIOUS SCHOLARSHIP
In February, the Foundation for Academic Nursing announced that Rika Win Kemp, a DNP student in the Psychiatric Mental Health Nurse Practitioner Doctor of Nursing Practice Program at the Medical University of South Carolina, earned the prestigious Deborah E. Trautman Future Nurse Leader Scholarship, an honor that is funded by Liaison International.
Liaison International initiated the program in honor of Dr. Trautman, the American Association of Colleges of Nursing's president and chief executive officer, to provide financial support and mentorship to outstanding graduate nursing students who aspire to leadership roles. As a scholarship recipient, Win Kemp will attend the Graduate Nursing Student Academy Conference in Washington, D.C., in mid-August and learn from Dr. Trautman.
"I feel a lot of gratitude in being selected for this scholarship," Win Kemp said. "There were many qualified candidates, and I am honored to be given the opportunity to learn and share my experiences with others."
Win Kemp's background is in labor and delivery, postpartum and women's surgical nursing, and she is committed to providing holistic and integrative psychiatric care. Prior to attending nursing school at Emory University, she studied international health and Spanish at Clemson University and continues to immerse herself in community health settings.
As a refugee herself, Win Kemp found her skill in caring and advocating for underserved and underrepresented populations.
"My experience as a refugee in this country was challenging, but it has helped me see the world from a different lens," Win Kemp said. "I would not trade any of the obstacles that I have overcome because it shaped and molded my character. I use this experience as motivation to help others become their own champions and find peace in challenging times."
Win Kemp's favorite memories as a nurse center around laughter with her patients and her colleagues.
"We help patients through some of their most vulnerable moments, but it is a joy to create some brightness even in the most difficult times," Win Kemp said.
Win Kemp finds inspiration in watching nurse leaders encourage and uplift future generations.
"There are so many opportunities in this profession," she explained. "It is incredible to see nurses thriving in different environments."
Win Kemp offered this advice to nurses and nurse educators: "Meaningful change may take time, but every effort is worthwhile in pursuing your goals."
The Foundation for Academic Nursing is the philanthropic arm of the American Association of Colleges of Nursing. Liaison International is AACN's partner in NursingCAS, a service that lets applicants to use a single online application and one set of materials to apply to multiple programs at participating schools.
Source: aacnnursing.org.
Upstate Nurses – May to Aug 2023

KATY HAUNTSMAN, RN
Since high school, Katy Hauntsman, RN, has always been interested in the sciences, particularly medicine and caring for people.
"I wasn't sure exactly what that looked like going into college, but, as I learned more about the nursing profession and all the opportunities it provided, I knew that was what I wanted to do," Hauntsman said.
"I really enjoy working closely with the critical care population," she added. "I'm working closely with physicians, respiratory therapists and physical therapists, and, as a team, we strive to improve every patient's outcome."
Hauntsman is an ICU/CCU nurse at Bon Secours St. Francis in Greenville. She graduated from Clemson University with a bachelor of science in biological sciences and a minor in psychology. She also earned a bachelor of science in nursing from the university's nursing program.
Hauntsman offers this advice to new nurses: "It is just as important to take care of yourself as it is your patients. If you are not taking the time to decompress at home – whether that's going on a walk, reading a book, calling to talk to a friend – you will not be able to give your full self at work and give the best care you can to your patients and their families."
She remains immensely thankful that she works in a faith-based hospital system.
"Our pastors are integral to the team here, and I know they provide a lot of comfort to patients and their families," Hauntsman said.

LORI L. WORKMAN, RN
Lori Workman, RN, is quick to note that she is living her happy life as a nurse at Bon Secours St. Francis Eastside in the Emergency Department and as a mother.
Employed with Bon Secours St. Francis since November 2011, Workman didn't plan on going into emergency medicine. But she was facing a two-to-three-year waitlist in another program, and she sensed that God needed her somewhere else. That somewhere else was Bon Secours.
"When I started the program, I loved EMS, and I felt like that is where God needed me to be," she said.
Workman graduated from Greenville Technical College in 1999 with an associate degree in health sciences and a major in emergency medicine. Her career started with Greenville County EMS. In February 2011, she earned an associate degree in nursing from Greenville Technical College and joined Bon Secours in November of the same year.
"After many years, I decided I wanted to further my education to help prepare myself financially in life to adopt and raise a son," she explained. "After EMS, I felt like I wanted to continue taking care of people during their time of need and felt like I could continue to do that as an ER RN."
Workman's journey sparked four pieces of advice to aspiring nurses:
Always continue to learn, and do not be afraid to ask questions.
Always be humble, kind and positive.
Life is too short not to be happy.
Always treat others as you would want to be treated and see your loved one treated.
Workman fulfilled her dream of adopting in 2016, after fostering her son for a year-and-a-half.
As a mom of and an 8-year-old boy and a nurse, "I'm living my happy life," she said.
Charleston Nurses – Mar/Apr 2023

CAROLYN JENKINS, DRPH, MSN, MS, RD, LD, FAAN
One of Carolyn Jenkins' most rewarding accomplishments as a registered nurse, an educator and a dietitian unfolded during a collaborative outreach venture to decrease diabetes-related foot and leg amputations in communities that spanned 1,800 square miles of Charleston and Georgetown counties.
Jenkins developed the venture, secured a Racial and Ethnic Approaches to Community Health grant from the Centers for Disease Control and Prevention and gathered medical university and community partners. Through collaboration with five health systems and Community Health Advisor, the team worked with largely African American communities.
"These efforts are led by Mrs. Florene Linnen and Joyce Linnen, who are currently volunteering with the Diabetes CORE Group in their communities," Jenkins explained. "The REACH team of nurses and community members taught me so much about working effectively with communities. A team of nurses, dietitians and I taught the communities about diabetes. Together we can truly make a difference."
With 48 years of experience as a registered nurse and a professor emerita at the Medical University of South Carolina College of Nursing, Jenkins has a vast number of rewarding experiences and favorite memories.
From her sister's journey to be a nurse that inspired Jenkins to follow to a simple, revealing comment by a nursing home resident, her memories continue to shape her life path.
"I worked in nursing homes and hospitals. Then one day I entered a patient's room as he was headed home," Jenkins explained. "He was newly diagnosed with diabetes and said 'just stick my diet in my pocket' [when asked about his care and diet plan]. I realized that if I were a nurse, I could do more in teaching patients and improving their knowledge and potentially their health if I blended dietetics and nursing."
Jenkins, who was already a registered dietitian/nutritionist with a bachelor's in nutrition and institutional management and a master's in nutrition, obtained an associate degree, a bachelor's and a master's in nursing.
She joined the faculty in MUSC's College of Nursing after working as a nurse in a nursing home, Roper Hospital and Franklin C Fetter Health Center.
Jenkins' heart and her specialization are in community health, with an emphasis on health disparities related to diabetes and stroke. She continues to work with communities in Nigeria and Ghana in sub-Saharan Africa while also continuing research to address health disparities.
"We nurses are essential members of the health care team who make a difference in the quality of care," Jenkins said. "But we also must find ways to take care of ourselves and our family if we are to provide quality care to our patients and our communities."

KATHERINE E. CHIKE-HARRIS, DNP, APRN, CPNP-PC, FNP-BC, CNE
Katherine Chike-Harris, assistant professor with the Medical University of South Carolina's doctoral nurses program, entered nursing because she wanted to provide care to the underserved and marginalized population.
"I worked for a federally qualified health clinic immediately upon graduating with my master's degree in nursing and worked with the underserved population. After six years of practice, I switched jobs to working in a school-based telehealth program, and that is where my love for telehealth blossomed."
Chike-Harris discovered that telehealth could expand care to areas where there are multiple barriers to quality health care for children. Telehealth enabled her to reach rural areas where there weren't enough primary care providers and where distance posed a problem, especially for those without reliable transportation.
As a full-time faculty member, Chike-Harris noted that she can "embolden the nurse practitioner students with the knowledge and skills of telehealth needed to address health care disparities and inequities."
Chike-Harris draws inspiration from people who are trying to make a positive difference in the world.
"It doesn't matter their age, background, race, religion, ethnicity or profession or the focus of their change," she explained. "It takes a collaborative, multidisciplinary effort to initiate change, and I want to offer my small contributions by addressing social determinants of health."
One of Chike-Harris' favorite memories was as a pediatric nurse practitioner. She was working at a pediatric primary care clinic and a 2-month old boy was brought in for his first well child visit.
"I noticed that he had some mild nystagmus – rapid, involuntary movements of the eyes. I referred the infant to MUSC's Storm Eye for an evaluation," she explained.
Months passed, the child's condition worsened and there was still no visit to Storm Eye – until the infant's six-month visit.
While working with an advanced practice registered nurse student, we walked into the exam room, and I was delighted to see this happy child," Chike-Harris continued. "Here was this healthy little boy with a brand-new pair of blue framed glasses. The infant was seen by Storm Eye. It warmed my heart; I felt like I conquered the world when the mother motioned toward me and told my student, 'She saved my baby's life.'"
Chike-Harris is the consummate lifelong learner. She is currently working toward her Ph.D. in nursing. When she is not in school, she learns anything that sparks her curiosity – foreign languages; artistic techniques and methods; crocheting and knitting; woodworking; carpentry; and cooking.
Her advice to future nurses?
"Don't lose yourself in nursing. Nurses usually have very giving personalities
and may put themselves last," she said. "It is important to care for
yourself so you can continue to care for others."
Charleston Nurses – Jan/Feb 2023

KRISTEN M. POSTON, DNP, APRN, NP-C
Dr. Kristen Poston's favorite memory as a professor and mentor for future nurses was when her daughter was born two months early last year and had to be hospitalized in the neonatal intensive care unit for a month. The nurses she taught took care of her daughter.
"It was a full circle moment, seeing the amazing impact our graduates have on patients and their families," Dr. Poston said. "The competence and compassion that our graduates demonstrated during that time to my family and other families alike further solidified my commitment to developing stellar practice-ready nurses. I already knew they were doing incredible things, but to experience it firsthand was remarkable."
Dr. Poston is an assistant professor in the College of Nursing Accelerated BSN program. She received her bachelor of science in exercise science from the University of South Carolina and her bachelor of science in nursing, her master of science in nursing and her doctor of nursing practice from the Medical University of South Carolina.
She is a first-generation health care provider in her family and was drawn to her profession through her father's dedication to military service across the world.
"My dad and grandfather both served long careers in the Air Force, so, from a very young age, I knew that service to others in some capacity was what I wanted to do," Dr. Poston said. "Nursing, and the multitude of opportunities for lifelong service and advocacy that it provides, was a natural fit."
Dr. Poston spent her time as a registered nurse working in neurology and neurosurgery. Her doctoral work focused on reduction of re-admissions in ischemic stroke patients. She is an AANP certified family nurse practitioner, has extensive experience in urgent care and is passionate about antibiotic stewardship and equitable access to care.
Dr. Poston joined MUSC as an adjunct faculty member in 2014 and transitioned to a full-time faculty role in 2017.
"I am passionate about developing high-quality nurses that are ready for certification and practice, primarily via focusing on guiding certification preparation and through the use of focused simulation experiences," Dr. Poston said. "I also work with a mobile health unit as an FNP, reaching our underserved and rural communities in South Carolina. Both of these things, educating new nurses and serving our communities in need, are incredibly rewarding."
When Dr. Poston is not working, she savors family time with her husband and her two children. She also loves to golf.
For future nurses and nurse educators, Dr. Poston offers this advice: "Get comfortable being uncomfortable. Nursing is dynamic and challenging. Meet those challenges with excitement and confidence; celebrate when they go well and reflect and grow when they don't."

JONAH BURRELL, BSN, RN
Jonah Burrell's journey to his current role as a psychiatric-mental health registered nurse II and a member of the Shared Governance Council of the Medical University of South Carolina began in the early 1980s. He was 2 years old.
For Christmas that year, Santa brought me a Fisher Price doctor's kit," Burrell said. "That doctor's kit became like a security blanket to me. Where I went, it went. I especially loved taking it to visit my grandparents."
Burrell never outgrew his love for medicine, "but sometimes life doesn't always go exactly as planned," he said.
His path to graduating summa cum laude with a BSN from the MUSC College of Nursing was far from linear. Along the way, Burrell earned a bachelor's in journalism and mass communications from the University of South Carolina and worked as senior director/account management for Vevo, a global digital music video platform.
He also embraced his identity as a gay man, discovered his passion for advocating for the LGBTQ+ community, joined the board of directors for Upstate Pride SC and, most recently, the Alliance for Full Acceptance.
Each day, Burrell finds inspiration from his colleagues and his family: "I am inspired by my team of nurses and therapeutic assistants at the Institute of Psychiatry on 3-North, who provide compassionate care to our patients every day and every night. I am inspired by our nurse manager, who supports us and lifts us up during the good times and the not so good times. I am most inspired by my family, who have been by my side during my life's journey. Without them – all of them – I would not be where I am today."
"Stay focused, follow your passion, be kind and do good things," Burrell says to other nurses who seek advice about thriving in the health care field.
As a newlywed, he would also recommend finding time for family and friends.
"I love finding the special moments to make memories together with my husband, Ray," Burrell said. "With our two dogs (Barnaby and Larry), a macaw (George), and a cat (Cat), spending quality time at the house is never a boring experience."
Burrell may have discovered his love for health care when he was 2 years old, but now he is adamant about what he is going to do with his education and professional experience. He is going "to serve and provide, both competently and compassionately, the care that our community needs and deserves."
Upstate Nurses – Jan/Feb 2023

KELLI R. HONEYCUTT COLLIER, BSN, RN – PELHAM MEDICAL CENTER
Kelli Honeycutt Collier works as a nurse manager for Pelham Medical Center, as well as in the facility's intensive care unit and in central monitoring. She manages unit operations, reviews policies, manages expenses, coordinates staffing and advocates for patients, families and associates, among other duties.
Previously, Collier provided critical care in the ICU and primary bedside telemetry care, worked in the emergency room and handled pre-operative assessments for the postanesthesia care unit. She also has worked as a public health nurse for the South Carolina Department of Health and Environmental Control, providing compassionate health care to underserved populations.
Collier has been a nurse for 12 years, after graduating from the University of South Carolina Upstate in 2010.
After seeing her mother's nursing career – and the impact she made – Collier pursued nursing herself.
"My parents always instilled in me to be good to others, to stand up for those who can't stand up for themselves," Collier said. "As I got older, I realized the importance of all the lessons I had been taught. What better way to care and advocate for others than to be in the profession of nursing?"

KATHERINE HENDERSON, MSN, RN – UNION MEDICAL CENTER
Katherine Henderson works as a nurse at Union Medical Center, where she leads the nursing team. Through her leadership role, she is responsible for implementing processes to provide excellent patient care and facilitate interdisciplinary collaboration.
Henderson also mentors and develops associates, optimizes systems and collaborates with associates to improve and promote a culture of service.
She previously worked as an Emergency Department director and in quality management and as a women's and children's nurse.
Henderson has been a nurse for 12 years. She received her bachelor of science in nursing degree from Lander University and her master of science in nursing degree from Western Governors University. She said she first became a nurse to "serve people in their most vulnerable moments" and to "make a difference in others' lives."

MELINDA MALONE, BSN, RN – UNION MEDICAL CENTER
Melinda Malone works as a clinical coordinator in Union Medical Center's Emergency Department. Her duties include data collection, education, audits, mentoring, team building, staff development and optimizing processes to provide safe patient care, among other duties.
Malone is also a past hospice nurse and former University of South Carolina Upstate Health Center nurse.
She has been a nurse for 29 years, after starting her career as a paramedic. She received her bachelor of science in nursing from Chamberlain University.
"I began taking classes while working. With the support of my husband, family and co-workers, I was able to accomplish my dream of helping others. As a nurse, we not only help the patients but provide support to the families, co-workers and our community," Malone said.
She added that part of being a nurse is being a role model and mentor to others.
"A special person once told me, 'When the light shines the brightest, take a step back and let it shine on those around you.' I would hope that who I am as a person and a nurse is reflected by those around me."
ERIN MASTERS, BSN, RN, CMSRN, ONC – PELHAM MEDICAL CENTER
Erin Masters works as the spine and orthopedic clinical coordinator at Pelham Medical Center, where she teaches two pre-operative classes that help students learn how to help prepare patients for surgery. Prior to taking that role in 2021, she was a unit educator for Pelham Medical Center.
In addition to performing audits and analyzing data, Masters performs postoperative follow-up calls to patients to monitor their progress and prevent re-admissions.
Masters graduated from the University of South Carolina Upstate in 2014 with a bachelor of science in nursing degree and has been a nurse for eight years.
Experiencing her grandmother's hospitalization for heart surgery in 2005 and seeing how nurses make a difference fueled her desire to become a nurse.
"Being a nurse gives me the opportunity to help people in their most vulnerable and unexpected moments," she said.
2022 Best Nurses
Charleston Nurses – Nov/Dec 2022

AMY WILLIAMS, DNP, APRN, CPNP-PC
ASSOCIATE PROFESSOR OF NURSING, THE COLLEGE OF NURSING AT MUSC
Amy Williams knows that "there are incredibly difficult days, weeks and months in the nursing profession." She said she leans on the advice of a "wise, patient, seasoned nurse mentor" to inspire her every day.
Her mentor's advice: "We treat each day and each patient encounter as a new experience, leaving behind the other stresses of the day, week or month. This is because each patient encounter deserves our full attention and dedication."
"This advice has carried me through some of my most difficult professional moments," Williams said. "I still consider myself privileged to have gotten this advice early on and, now, to get to share it with my students."
Williams is an associate professor in the Doctorate of Nursing Practice program at The Medical University of South Carolina. She received her BSN, MSN to become a pediatric nurse practitioner and DNP from MUSC. She is a certified pediatric nurse practitioner.
"I moved to Charleston to get my undergraduate nursing degree and decided that I never wanted to live anywhere else," Williams said.
She is interested in health care policy and advocacy, childhood obesity, childhood asthma, infant, child and adolescent development, health equity and promoting culturally effective health care. Williams' honors include the DAISY Award for extraordinary nurses and the Palmetto Gold Award. She is also an MUSC Innovator Award winner and a Jonas scholar.
"Unlike many nurses, I am a first-generation nurse in my family," Williams said. "My maternal grandmother, who had an amazing influence on my life, was a longtime volunteer at her local community hospital. She always spoke so highly of the nurses and the work that they did each day."
"I absolutely love science and feel very invested in helping others, especially in times of need," Williams added. "Because of this early influence on what it meant to be a nurse, nursing gradually seemed like the perfect fit for me. To this day, I think it is a highly challenging but rewarding profession."

DR. BERRY S. ANDERSON, PHD, RN
ASSOCIATE PROFESSOR OF NURSING, THE COLLEGE OF NURSING AT MUSC
Seeds for Dr. Berry S. Anderson's nursing career were planted by his mother and father, who both were nurses. Dr. Anderson is now teaching and inspiring hundreds of nurses for generations to come. His specialty areas are brain stimulation treatments for depression and active learning classroom design.
An associate professor in the Medical University of South Carolina College of Nursing and the Veterans Affairs Nursing Academic Partnership Academic Program director, Dr. Anderson teaches in the undergraduate and graduate nursing program, with a focus on mental health and evidence-based practice.
He tells aspiring nurses, "There is a way to get to where you want your career to be. Find a mentor, a teacher to help guide you along the way. You have unlimited possibilities."
"During nursing school, I was drawn to mental health and influenced by great instructors," said Dr. Anderson. "After working in brain stimulation research, I wanted more opportunities to make a difference and completed my PhD. This allowed me to teach nursing, which is my current passion."
Dr. Anderson received his BSN from South Carolina State University and his PhD from MUSC. He began as a psychiatric nurse on an acute inpatient behavioral health unit. After several years, he transitioned to research and became the nurse manager for the MUSC Brain Stimulation Laboratory and Mood Disorders Program.
To provide support and encouragement for males who decide to go into nursing, Dr. Anderson formed the MUSC Men in Nursing group. He recognized the need to eliminate the stigma of men entering the nursing field. The group connects male nursing students with male nurses throughout MUSC who can offer words of encouragement. The connection fosters professional development that enhances teaching and learning as well.
Upstate Nurses – Nov/Dec 2022

MEGAN BURDETTE, BSN, RN SPARTANBURG MEDICAL CENTER
Megan Burdette works in Spartanburg Medical Center's 28-bed inpatient neurological unit, where she oversees more than 50 associates as a nurse manager.
Burdette's mother was a nurse for 35 years, and, initially, she disliked visiting her mom's workplace. In college, Burdette began to think about the impact her mother made on the lives of children.
"Becoming a nurse has been one of the best decisions I've made," she said.
Between formulating goal and action plans and managing daily clinical operations, she also empowers and encourages staff to provide evidence-based, patient-centered care.
During the COVID-19 pandemic, Burdette implemented staff education based on Centers for Disease Control and Prevention recommendations to ensure patient and staff safety, and she collaborated with hospital administration to convert the neurological unit for COVID-19 patient care.
She began her career as a night shift bedside nurse at Spartanburg Medical Center after graduating from the University of South Carolina with a bachelor of science in nursing degree in 2009.

KRYSTEL LYNN HANNON, BSN,RN RESTORATIVE & POST-ACUTE CARE
Krystel Lynn Hannon is a nurse at Spartanburg Regional Home Health, where she works as a case manager.
Hannon received her associate degree in nursing from Gardner-Webb University and obtained her bachelor of science in nursing from Limestone University. She has been a nurse for 11 years and has never wanted to do anything else.
"My dream was to become a nurse from the time I was a little girl until I graduated nursing school. I do believe nursing was my calling. I love being a nurse and caring for others," Hannon said.
Outside of nursing, Hannon volunteers at the WinShape Foundation and Camp Tekoa.

TAMMY WARREN DENSON, BSN, RN – PELHAM MEDICAL CENTER
Tammy Denson works at Pelham Medical Center as emergency center director. She earned her bachelor of science in nursing degree and has nearly completed her master of business administration.
She is a past recipient of the DAISY Award, which is given for excellence in geriatric care.
Denson has been a nurse for 23 years and has always enjoyed taking care of others.
"I wanted to become a nurse because I love taking care of people. I love the interaction I have with patients," she said.
Outside of nursing, she belongs to the Greer Leadership Development Council.

MARIE DYER, BSN, RN, ACM, CIC SPARTANBURG MEDICAL CENTER
Marie Dyer works as a nurse in infection prevention, where she is responsible for the surveillance, prevention and control of the transmission of infectious diseases in patients and health care workers.
She is responsible for tracking trends and maintaining accurate data on health care-acquired inflections based on state and federal guidelines.
Outside of her role at Spartanburg Medical Center, Dyer is a member of Sigma Theta Tau, the Association for Professionals in Infection Control and Epidemiology and the American Case Management Association.
Dyer has been a nurse for 26 years – since graduating from the University of South Carolina with a bachelor of science in nursing degree.
Dyer said she became a nurse to "gain knowledge and understanding to help patients" through illnesses and conditions, and to "provide care and support during difficult times."
Charleston Nurses – Sep/Oct 2022

KATRINA WU, MSN, APRN, CNM
For Katrina Wu, being a nurse is a privilege. As a nurse midwife and currently pursuing her Ph.D. at the Medical University of South Carolina, she said that she was drawn to the profession because of the close and long-term relationships she made with families during their childbearing years.
"I'm passionate about helping people better understand their bodies and achieving the health goals they set for themselves," she said. "Attending births is an immense privilege and honor that I don't take lightly."
She added that her life is richer due to the experiences she has had witnessing birth with so many different families.
Her advice to aspiring nurses: "I would tell aspiring nurses that they are needed and that they belong. We are all so different and therefore have so much to offer the profession. I'd encourage them to bring their whole selves as they embrace nursing."
Wu is researching how telemedicine in routine prenatal care can improve access to care in the United States.

CHRIS HAIRFIELD, PH.D., RN
When Chris Hairfield's grandmother fell ill, he decided nursing was the career for him.
"I started nursing later in life. Nursing was not something I had ever considered as a career until my grandmother was in the ICU. She was confused, wanted her toenails painted and I went to the hospital to do it for her. She kept telling me that I was such a good nurse – her favorite nurse – and I was so nice to paint her toenails for her. In her mind, I was her nurse, not her grandson. After that experience, I began to think about what a career in nursing would be like."
He started at the Medical University of South Carolina as part of a clinical associate apprenticeship in 2006. He then went on to work in a hospital as a nursing assistant and then went to Trident Technical College for his ADN. He continued his education, later earning a BSN and then an MSN. In the fall of 2021, he completed his Ph.D. at Walden University.
He now works in nursing education.
"Becoming a nurse changed my life, personally and professionally. As a nurse educator, I am able to support the development and the educational goals of my nursing colleagues and future nurses just starting on their journeys."
Upstate Nurses – Sep/Oct 2022

KATHLEEN DUBOST, MMS, PA-C
Ever since Kathleen Dubost was little, she knew she wanted to help people. She said that another interest she always had was science. Now as a medical provider at iTrust Wellness, she assists her patients with medical treatment using evidence-based medicine while also focusing on their personal wellness.
"It is always interesting hearing about another's life experience and what has shaped people. I enjoy teaching others and am a huge believer in wellness, none of which could be achieved without a healthy mind," she said.
Dubost actually received her undergraduate degree in French, and she even worked in France, where she taught English, after earning her bachelor's degree. When she moved back to the United States, she decided to pursue a career in health and wellness. She now provides family medicine, behavioral health and assists patients with Suboxone treatments.
She works to provide her clients with the best medical treatment using evidence-based medicine while also focusing on personal wellness.

LURON FLEMING, MSN, PMHNP, BSN, RN
Luron Fleming's medical career began as an Army medic in the U.S. Army Reserve. After 10 years of active duty, he decided to pursue nursing. He obtained his BSN and MSN and then received a scholarship for a psychiatric mental health nurse practitioner program. He now works for iTrust Wellness as a psychiatric and mental health nurse practitioner.
"Psychiatry feels like home. My adult life has been rich in diversity, and I am not sure I would change any of it. Day by day, I feel more and more that I am in my element."
Fleming continues to serve in the Army Reserve Nurse Corps as a psychiatric/ mental health nurse practitioner. He is dedicated to listening and helping individuals navigate balancing health and well-being through the integrative medical process of prescribing medication.
His advice to future nurses: "Expect excellence of yourself, but give yourself time and grace to become excellent while your efforts to increase knowledge and experience take you to that next level."
Charleston Nurses – Jul/Aug 2022

NICOLE SARTOR, DNP, APRN, CPNP-PC, CHPPN
Nicole Sartor admitted that she couldn't believe that driving to people's homes and attending to their physical-skill needs and then having the privilege to talk to them about living and dying with a serious illness was even a job. She recalled the moment she knew palliative and hospice nursing was her calling.
"It all began during my undergraduate community health rotation," she explained. "My clinical was through a visiting nurse association, and I was sent out to visit a woman with pancreatic cancer. I spent less than 15 minutes getting her vital signs, doing a pain assessment, palpating her abdomen and doing a health assessment. This was followed by 45 minutes of listening to her experience living with a terminal diagnosis. I will always remember listening to how cancer changed her life, what she hoped for and what she worried about. That visit lasted an hour, but the impact of our conversation shaped my nursing career and became part of her legacy."
She said that sacred moment changed her life: "While my classmates were learning exciting lifesaving skills using state-of-the-art technology, I was learning how to help people consider their goals and how they define the quality of life."
Sartor attended Colby-Sawyer College for her bachelor's in nursing and then Stony Brook University for her master's in nursing. She attended MUSC for a DNP in life span palliative care.
Her advice to aspiring nurses: "Nursing is a caregiving profession, and, to do this well, we must learn how to care for ourselves."

SIMONE CHINNIS, DNP, MBA, APRN, FNP-C, AE-C
Upon graduation from Furman University, Simone Chinnis said she was disheartened because she didn't know what she wanted to do for a career. She had worked for the mayor's office as an intern. helping to place a nurse in every school in Charleston County. She enjoyed that experience, and she knew she desired a job where she could develop "partnerships with people while working toward common goals." That was when she looked into the college of nursing at MUSC. But, in the end, it was what her aunt told her that really helped make up her mind: "She said, 'If you want a job, get a job. But if you want a career, become a nurse.' I started taking prerequisite classes for nursing and graduated with my BSN in 2005."A lover of learning, Chinnis also holds a master's in business, a master of science and a doctorate of science in nursing. She also completed a certificate program in Spanish at the University of Costa Rica in San Pedro.
Chinnis now works for the College of Nursing and for Pelican Pediatrics. She is an instructor in the College of Nursing and the director of the PARTNER – psychiatric advanced practice registered nurse technology-enhanced residency-program. Chinnis explained that PARTNER is a joint endeavor between MUSC, the Center for Telehealth and the Institute of Psychiatry.
She described finding her specialty "organically."
She said, "My specialty area is population health with a focus on the advancement of health equity. Life's experiences and the challenges faced being an intersectional member of society filled me with a desire to create opportunities of equity for others."
She has served as board member for the Shifa Free Medical Clinic and Berkeley County First Steps.
Her advice to future nurses: "I would tell aspiring nurses to set personal goals and to take steps to reach their goals. For some, the path will be a straight line, and, for others, it may be a sinuous trail. Remain reflective throughout your journey and steadfast on your path. You will get there eventually and possess a wealth of knowledge and skills that you gleaned along the way.
For more information on PARTNER, visit https://nursing.musc.edu/practice/faculty-practice-partnership/partner.
"It is a 100% remote tele-psychiatric residency program providing care via telehealth to patients. We need financial support to make this program sustainable," she added.
Upstate Nurses – Jul/Aug 2022

CASSANDRA HAYES, APRN, MSN, FNP-C
Cassandra Hayes may have been destined for nursing based on her first name, which means "helper of mankind." Now with iTrust Wellness Group in Greenville, which provides psychiatric medication management and therapy services for adolescents and adults, Hayes has certainly been able to live up to her namesake. "I wanted to be a nurse because I wanted to help people," she confirmed. She worked for 10 years in hospice as an RN. "So many of my patients had mental health issues, in addition to end-of-life issues," she explained. "This helped me to transition into my role as a nurse practitioner in the psychiatric specialty. I love working in psychiatry because the patients have so many different diagnoses and there is never a dull moment." Her education background includes gaining her RN from Greenville Technical College and a master's in nursing from Simmons University in Boston. Her advice for anyone wanting to become a nurse: "Care for the patient as if they were your own family. Also, work as hard as you can to advocate for your patients." She added, "Life is short. Find a job you love, and you will never work a day in your life."

JESSE GRADY, APRN, MS, FNP-C
The path to working as a nurse in mental health at iTrust Wellness Group may not have always seemed so obvious to Jesse Grady, but it certainly has been a journey she has enjoyed every step of the way.
She said she first thought she might become a doctor.
"I always knew I wanted to work in health care, either as a nurse or a physician. I decided that nursing was the path for me after volunteering at my local hospital in middle school and realizing that as a nurse I would have the opportunity to spend more time at the bedside with my patients, allowing me to educate and advocate for them."
She received her bachelor's degree in psychology from Clemson University and completed the accelerated nursing program at Clemson and received her bachelor's in nursing. After working a few years, she began the family nurse practitioner program and received a master's in nursing.
"Throughout my time in college and even as a nurse, I have always been drawn to learning more about development across the life span, behavior and mental health. I have witnessed the impact that professionals within mental health have made on people very close to me and wanted to be able to use my degrees and passions to impact others positively in the same way."
Her advice to aspiring nurses: "Nursing school is challenging, but graduating and being able to work as a nurse is very rewarding. I would say it's the best job anyone could ever have, and there is so much opportunity within nursing."
2021 Best Nurses
Charleston Nurses – Sep/Oct 2021

MALLORY WEAVER, BSN, RN, CMSRN
It was a deep curiosity for health science as a teenager that got Mallory Weaver interested in nursing. Right after high school, she entered nursing school and hasn't looked back.
"At one point in college, I had to take a year off and help my parents, and that experience made me realize even more that nursing was for me," she said.
Weaver is now working for Trident Medical Center in the medical-surgical float pool and as house supervisor.
"I love medical-surgical medicine. There is a wealth of knowledge and learning that comes with this field, and you see patients from all walks of life – children, adolescents, adults and even geriatric patients – you see it all."
Weaver's advice to up-and-coming nurses: "Nursing is not just a career path. It's a lifelong decision to commit to caring for others. It's a passion and it's spiritually rewarding."

DESTINEE KENERSON, BSN, RN
Destinee Kenerson said that her favorite part of her job as nurse in Trident Medical Center's inpatient rehab unit is having the privilege of seeing people go from their lowest points to walking out the door to go home to their families: "It's very inspiring and heartwarming to witness their accomplishments."
She knew she wanted to be a nurse since high school when she was enrolled in a certified nursing assistant program, where she shadowed nurses for three years.
"During this program, I was able to witness the life-changing ways nurses can make a difference in people's lives." she said.
She wanted to work in inpatient rehab because she enjoyed educating and encouraging people to progress toward their goals.
"My advice to aspiring nurses is to keep going. Nursing school isn't easy, and, honestly, the profession isn't any easier – but it's worth it. It's worth it to know that you saved a life, to build relationships with patients and their families and to learn from other nurses along the way. Nursing is a team effort, and you will inevitably make lifelong friends. My last piece of advice is to pray. If prayer isn't your preference, I advise any form of self-care because you have to take care of you first if you expect to care for others. Nursing is truly a work of heart."

CLAUDIA PATRICIA KISH, BSN, RN
After a stint as an industrial engineer, Claudia Patricia Kish knew she wanted to do more in life. She found her calling in acute inpatient rehab.
"I work in a field that gives me the opportunity to cherish and encourage patients to continue to work hard and to never give up," she said.
Kish said she works closely with therapists and doctors to help patients take back their independence and participate in their communities again.
"Nursing is not just a job; it's a vocation. You will be advocating for your patients and providing excellent care to make sure they trust you," she explained.
She said that compassionate and genuine care are vital to a patient's well-being.
"Patients can notice when someone is not being nice. Verbal and nonverbal communication is very important. Always have a smile, be kind and be professional," she commented.
Kish said that she would like to thank Trident Medical Center for the opportunity to work on the rehab floor: "I love my job. We have a great team of nurses, techs and therapists, and we have excellent support from upper management."
Her advice to new nurses is to practice patience: "Sometimes we are in a hurry or we are tired and trying to finish quickly so we can go home. That is how mistakes happen. Patience and empathy are crucial in the medical profession."
Upstate Nurses – Sep/Oct 2021

JEANINE S. FEARON, LPN
Jeanine S. Fearon works for Kudzu Medical Staffing. She said that what she loves most
about her current position is the flexibility it affords her with her work/life balance.
"I have two children – an 8-year-old and 11-year-old – who both attend school in Greenville.
I spent years as a staff nurse with the psychiatric and geriatric population. I was even
a supervisor at different points in my career. It was very stressful. Kudzu has given me the
luxury to put my family first."
Fearon moved to South Carolina from New York in 2013. She has worked in health care
for 20 years.
"I've always had a passion for helping and taking care of others. My most vivid memory of wanting to enter
health care was when my father was sick with colon cancer and he ultimately passed away," she said.
Her advice for new nurses is to find the position that is right for them: "There are so many areas in nursing to
choose from. You will eventually find what works for your family and what's best for your mental health."
Fearon is working on her RN and BSN and plans to become self-employed with her own national provider
identifier number.

IAN STEWART, RN, BSN, MSN
Ian Stewart started his career in nursing straight out of high school as an EMT. Now, 16 years later, he said he has worked in many different roles over the years. He spent a total of eight years as an EMT and at the age of 25 became a paramedic.
"Paramedic is as high as you can go in EMS, and I knew I wanted to continue to better myself, so I entered nursing school," Stewart explained.
He said that he studied at the station between ambulance calls and earned his ADN in 2013.
His first job was in skilled nursing, but, over the eight years, he has worked in hospice and dialysis as well. Stewart earned his bachelor's degree in 2018 and then a double master's in 2019. His goal is to work in administration one
day.
He is currently working as a travel nurse with the ThedaCare Peabody Manor out of Wisconsin. Another of his goals is to start his own farm one day.
His advice to aspiring nurses is: "Don't be afraid to switch things up. There's so many different directions you can go in nursing."
Charleston Nurses – Jul/Aug 2021

KAREN RUPP, BSN, RN
Retiring after 27 years of active duty service in the Air Force, Karen Rupp knew she enjoyed caring for people. Although she didn't work in health care in the military, she had several opportunities during deployments to augment medical staff during surges in operations in the Middle East. In fact, her deployment to Balad Air Base in Iraq is what first piqued her interest in nursing. It was there that she assisted medical staff in caring for military and civilian personnel who were injured from roadside bombs and small arms fire. Little did she know, those opportunities would play such a large part in her decision more than 10 years later.
Aside from her experiences during deployments, Karen was also drawn to nursing as she cared for her mother over the last several years.
"I admired the nurses, both at the hospital and in home health, who cared for my mom. I could sense their passion and commitment," she said, admitting that it was the compassion they showed her mom that helped her decide on nursing as her next career.
After an intense 16-month nursing program, she now works at the MUSC Adult Emergency Department.

CAYLA HENNESSEY, BSN, RN
For Cayla Hennessey, the medical field has been an interest of hers from a very young age. "My dad was a veterinarian, so I grew up assisting in surgeries and attending emergency calls with him," she said.
She became a lifeguard in college and then went on to pursue a career in emergency medicine. Today she works in the Emergency Department at Trident Medical Center.
"Having the opportunity to subdue fear and panic and care for people in their worst moments is what drives my passion," she said.
Hennessey is currently pursuing a doctor of nursing practice degree from the Medical University of South Carolina.
Her advice to aspiring nurses: "Being a nurse will open your eyes to the beauty and heartbreak of the human experience. There will be difficult days, so remember to look for the beauty, because that is what makes this career so rewarding."
She added, "And don't forget to always keep a spare set of scrubs in your car."

LATOYA MULLINS, RN, BSN
While attending school at the University of North Carolina Chapel Hill, Latoya Mullins volunteered at UNC Hospitals and was afforded the opportunity to observe various roles in health care.
"I decided nursing was for me," she reflected.
Once she obtained her psychology degree from UNC, she moved back home and got a job as a patient care technician on the pediatric intensive care step-down unit at the Medical University of South Carolina.
"Having a role in pediatric health care further confirmed that I was in the right place," she noted.
Mullins worked through nursing school in the PICU and was later offered a job on that same unit. She now works in the PICU at the Shawn Jenkins Children's Hospital.
Her advice to aspiring nurses: "Nursing isn't for the faint of heart. In the midst of rough times on whatever unit (or specialty) you end up on, take a step back at the end of your shift and remember why you're doing this. Your reason for choosing nursing most likely isn't for the pay or for the lack of stress. It's probably for the patients and making a difference in their care. Always remember the bigger picture."
Most importantly, she added, "Try your hardest to create a healthy relationship with your work life and personal life. If you don't take care of yourself, you can't be your best self when caring for others."
Upstate Nurses – Jul/Aug 2021

KERRY RANKIN, BSN, RN
Kerry Rankin developed her passion for nursing at a young age when her grandmother was diagnosed with cancer: "I was in elementary school, but I remember being overjoyed to help her in any way I could. Anything that made her feel better or helped her in some way, was a great feeling for me."
Rankin graduated from Greenville Technical College in 1996 with an ADN in nursing. She recently received her BSN from Western Governors University.
She worked in the hospital setting for many years in the cardiac telemetry unit.
"I have always enjoyed learning about the heart and taking care of patients with cardiac issues. Helping patients better understand cardiac procedures and how to properly recover from them was always rewarding," she reflected.
Rankin currently teaches health science at Anderson Institute of Technology.
"I have taught health science for 12 years, and I love watching students grow in knowledge. I like to think in some small way I help them find their passion," she said.

STACY BAYNE, LPN II, AND OPERATIONS MANAGER AT KUDZU MEDICAL
What led Stacy Bayne to where she is today is a bit serendipitous. When Bayne was in 11th and 12th grades, she was encouraged by one of her teachers to be the leader for the Health Occupations Students of America. The organization's mission is to develop compassionate, quality health care professionals by providing opportunities for knowledge, skill and leadership development.
Bayne was the South Carolina state president of the organization her senior year in high school. She also worked as a CNA in long-term care and as a personal care aide to a special needs child. Bayne obtained her LPN at age 21 and worked for a pediatric practice for the next 20 years.
"I came to know so many of the kids and their families in the community. It was so rewarding to work in the same community where my husband and I lived and raised our children."
Bayne took a different career path in 2018 when she started her job as operations manager for Kudzu Medical. Like her role in high school with Health Occupations Students of America, Bayne has come back to what she loves, and now she helps candidates find careers in the medical field, as well as helping clients find the best possible employees to work in their facilities and practices.
"There are so many different opportunities in the nursing field and so many ways to use your nursing career to help people."

LAURA MCCLAIN, RN, ASN, CMA (AAMA), AAS
Laura McClain said she is blessed to be trained in both medical assisting and nursing. She has an associate degree in both nursing and medical assistant technology. Now she works for Tri-County Technical College as the medical assisting program director/practicum coordinator.
Her background in nursing was with an OB-GYN and on the labor and delivery unit. Later she worked in hospice as a nurse.
"Labor and delivery will always be close to my heart, but I also enjoyed hospice care because I was able to use my skills and knowledge as a ministry to educate families during my patients' time of transition and give them comfort in understanding the processes that takes place with their loved ones as they are ending their time on Earth," she explained.
McClain's advice to new nurses: "Respect those who work with you – CNAs, housekeeping, dietary staff. They are all a crucial part of your patient's care. Don't forget the simple tasks that you were trained to do."
She added that in order to succeed in the medical field "you have to have a heart for service." She said she always looks at her patients holistically and determines the best ways to help them.
"I have been given the phenomenal opportunity to teach others about medical assisting and prepare them for a wonderful career while still able to share some nursing knowledge, since it is a great field to transition into from medical assisting," she concluded.
Charleston Nurses – May/Jun 2021

ANDREA LUCKY-TAYLOR, BSN, RN
For Andrea Lucky-Taylor, becoming a nurse and working in the specialty she is in now was all about facing her fears. It all started with an "awful birthing experience." And now, she said, "I've always loved helping people get back on their feet."
She currently works at Trident Medical Center in the telemetry unit.
"I never considered being a cardiac nurse. I've always wanted to do mental health nursing. In school, the cardiac information terrified me," she said.
When an opportunity for telemetry arose, she said, "I figured, why not face my fears and join the cardiac team?"
Telemetry for cardiac patients is a way to monitor their vital signs remotely.
Lucky-Taylor advised, "Nothing about nursing is easy. Always remember why you started. Have a support system in place and know when to leave work at work. It won't be easy, but it will be worth it."

SANDRA MCCULLOUGH, RN
When Sandra McCullough was only 5 years old, she was given a stethoscope from her aunt, who worked as a cardiovascular ICU nurse.
"I looked up to her and I knew, even at that young age, that I wanted to be a nurse," she said.
She gravitated to the intensive care unit because she said it is such a specialized area, and she loved the challenge of managing many tasks at once. She now works at Summerville Medical Center as a clinical nurse coordinator in the ICU.
She advises new nurses to "Keep your chin up. The end goal is totally worth it. Being able to see your patient progressively improve or being able be there for them if they don't is the greatest honor."
She also emphasized the importance of checking on one another during this time: "Especially when we all have been isolated and have had limited social interactions, it is important to be there for each other."

BETH SLACK, RN CEN
For Beth Slack, her interest in pursuing a career where she was "helping people" began when she was only 15 and took a CPR course required for lifeguarding. Later she took a CPR course at a local fire station and joined the fire department in Fairfax County, Virginia, as a volunteer firefighter/EMT.
The emergency room seemed to be a perfect fit for her, and the rest is history. She has been working at the Brighton Park Emergency Room, affiliated with the Summerville Medical Center, since it opened in August 2020.
After more than 26 years in the ER setting, Slack said her advice to new nurses is: "Be passionate, caring and compassionate about what you want to do. Don't give up on a job in the specialty that you want to go into, as it will come to you. Don't stress if you don't have all the answers. It is OK. Ask questions. We are all learning every day. And smile more, even if it is through a mask."

AMANDA HOLTSCLAW, RN
While Amanda Holtsclaw's high school classmates were getting "grossed out" by dissecting a cat in anatomy class, she was fascinated.
"I knew I wanted to be in health care, and, when I researched my options, nursing was where I knew I wanted to be." But when it came to the specialty, that was a different story: "I had no idea."
Holtsclaw explained, "When I was in nursing school, they asked what unit we wanted to be on for our last clinical. I left mine blank, and that was when surgical services found me, and, in return, I found my home."
That was eight years ago, and today she is working in the same position as a post anesthesia care unit nurse at Summerville Medical Center.
"Being a nurse gives me the opportunity to make a difference, but it also challenges me to grow personally and professionally," she said.
She advises new nurses to be flexible: "If you allow yourself to have the opportunities to grow and learn, you'll be amazed at what nursing can give back to you, too."
Upstate Nurses – May/Jun 2021

JACLYN PURCELL, BSN, RN, CCRN
Life experiences contributed to Jaclyn Purcell's interest in pursuing a career in nursing. For one, her sister experienced a horrible car accident when Purcell was young. She said her sister was in the hospital for several weeks and that when she came home, Purcell helped care for her while her parents were at work during the summer. In addition, Purcell later watched her grandmother battle terminal brain cancer.
"I watched the nurses care for my nana, and I loved seeing them have so much compassion for her. They gave her a dignified death and made the experience special to me. I knew I wanted to be there for others the way those nurses were there for us and my grandmother in such an intense time," she said.
Now, as a critical care nurse for Bon Secours St. Francis, Purcell said that what drew her to that specialty was the fast-paced environment and being detail-oriented.
"I am always mesmerized by the most complex and intricate cases. Critical care can be a very emotional area for both patients and patient families," she explained.

MANDY WILSON, LPN
Mandy Wilson has vast experience in different aspects of nursing. In her 16 years as a nurse, she has worked in the hospital setting, mental health and drug rehabilitation, as well as home health. She is now the wellness director at Oakview Park Senior Living.
"Nursing was a calling for me," Wilson described. "I am passionate about helping others and helping families navigate the difficulties of today's health care system."
Her advice to new nurses is to be open-minded: "Be open to learning new things from everyone that crosses your path. Know that you will never know everything and that you can learn something from everyone."
Wilson has two sons – Kalbe, age 21, who attends Clemson University, and Garrett, age 13, who attends Lakes and Bridges Charter School in Easley.

BRENDA ROMAN, LPN
Working for Kudzu Medical Staffing Agency in Powdersville has offered Brenda Roman many opportunities. She typically fills in at long-term care facilities and inpatient detox centers.
"Both areas are diverse. I enjoy taking care of the geriatric residents, whereas addiction is such a complex condition. I really enjoy the variation and the different aspects of their care. Every day is a new experience, and that's what I love about being a nurse," she said.
For Roman, the nursing "bug" started in high school when she took a health science class. "From there, I became fascinated with all aspects of the health field," she said.
She has a passion and desire to support and advocate for the Hispanic population, since that is also her ethnicity.
She now looks forward to furthering her career as an emergency room nurse. Her advice to new nurses: "I would encourage you to go for it and go as far as you can in nursing. If the medical field is a real passion for you, don't hesitate to get started. It's an amazing field to be in, plus you can grow and do so much with your license."
Charleston Nurses – Mar/Apr 2021

KELLY BEAUMIER, MSN, RN
After earning a bachelor's degree in marketing, Kelly Beaumier realized her calling lay somewhere else: "My sister is a nurse. She always speaks highly of her profession and how she is able to help people when they need help the most. So, I said, 'I'll try nursing.' And I love it."
Eight years later, as an emergency room nurse and having earned a master's of science in nursing degree from Brockton Hospital School of Nursing in Brockton, Massachusetts, Beaumier said she can't imagine doing anything else: "I love the autonomy of working in an ER, the pace and the teamwork. I love working with my team at Trident Medical Center. The care I see provided every day to our patients makes me proud to be a nurse."
Beaumier said one of the main characteristics she's seen in new nurses who are very successful and caring is, "They never stop asking questions. In health care, and especially in an ER, there is always something to learn."

SAMANTHA A. MARTIN, BSN, RN
Samantha A. Martin grew up close to her grandparents and often took care of them when they were sick. She said she was always interested in learning about what was making them sick and how to make them feel better. It came full circle for her when she was able to be with her great-grandfather when he died.
"It was my senior year of nursing school. I stayed with my great-grandfather the night he passed. I monitored his vitals and was able to tell that his time was coming soon. I was able to hold his hand right as he sighed his last breath. There was gratitude and validation in that moment that I was in the right profession," she said.
Martin now works for the Ralph H. Johnson VA Medical Center in med/surg.
"I have many veterans in my family, and now I have the honor of caring for our nation's veterans, who are a very vulnerable population," she said.
Her advice to aspiring nurses: "Don't hesitate to speak your mind. Trust your instincts. That lack of hesitation will save a life one day."

HILLARY SADLER, RNC-OB, MSN, IBCLC
The catalyst for Hillary Sadler's career came along with the birth of her first child. She said the whole experience of pregnancy and labor made her realize that a career in nursing, specifically labor and delivery, was for her: "For me, everything from pregnancy to babyhood and breast-feeding were some of the most joy-filled and equally challenging times in my life."
Sadler currently works at East Cooper Medical Center as a lactation consultant. "We are only able to teach parents the most important information they need in the 24 to 72 hours that we have with them in the hospital," she said.
Realizing a calling to do more for her patients and other new parents, Sadler started Baby Settler, a free educational platform on social media that seeks to educate and empower parents in all things related to birth, babies and breast-feeding.
"There are a lot of voices out there, and sometimes the loudest voice isn't the most helpful or accurate, evidence-based voice. I want parents to have the knowledge to feel confident to ask their provider questions and to be able to walk through babyhood with suggestions and advice that's backed by evidence," she concluded.
Upstate Nurses – Mar/Apr 2021

NANCY WARREN, BSN, RN
Nancy Warren's career in nursing began in the NICU. For 12 years, she cared for newborns and taught parents how to care for their babies. Now she serves a very different population but still enjoys the "teaching" aspect of the medical field.
"I currently work with the homeless population. They have unique medical and teaching needs. It can be challenging, but we have a great team. Everyone has special gifts to serve this patient population," she said.
Warren works as the Health Care for the Homeless program nurse patient care coordinator/educator for New Horizon Family Health Services.
Her advice to aspiring nurses: "Remember each patient is a unique individual. Meet the patient where they are to help build trust and hopefully increase compliance with medications, diet and needed lifestyle changes."

TAMI GILBERT, BSN, RN
For Tami Gilbert, nursing was a calling. At a young age, she would pretend to feed her ailing great-grandfather, and, as she grew, she bandaged her Barbie dolls and even gave them pretend feeding tubes.
In high school, she became president of the Red Cross Club and got CPR certified. She also worked with the Special Olympics. When she received her RN, she started in the emergency room, then worked in home health and as a travel nurse. It was when she was living in Arkansas that she became aware of her true passion.
"I began working with medically fragile and special needs students at a school. I worked with these students for three years before moving back to South Carolina," she explained. She was excited to be moving back home to the Palmetto State but sad to leave her students. She found her dream job at McCarthy Teszler School, a school for children with special needs.
"I am constantly challenged, but I feel like I am in heaven every day at work. I am surrounded by angels of all ages, sizes and abilities, and I love every one of them," she said.

JOYLYN ROBINSON, BSN, MSN
Joylyn Robinson has a passion for teaching and nursing and was able to find a way to combine both into a career as the director of health services with Spartanburg County School District 7.
"I debated between teaching and nursing for quite some time," she said. "I knew deep down that I always wanted to do something that would allow me to care for others."
It wasn't until she became involved in Black Achievers, a community organization geared toward the development of multifaceted, career-oriented youth of color, that she was introduced to the medical field and the limitless opportunities it provides.
"Nursing education allowed me to combine both nursing and teaching. It was a perfect career for me," she said. Her advice to aspiring nurses: "Give yourself grace. Nursing can be rigorous and unpredictable, but, with just a bit of self-given grace, you will continue to come back, continue to try, continue to learn and succeed."

HOPE CUMMINGS, BSN, RN
Respiratory therapy was where Hope Cummings began her career in nursing. Because she had a passion for providing compassionate care for people, due in part to her upbringing of caring for her grandparents, she decided to pursue nursing.
She now works for Shriners Hospital for Children in Greenville. She enjoys her work there because she said she sees not only local children but children from other parts of the nation and even outside of the United States who all have special orthopedic needs.
"I've also had the opportunity to further our hospital's mission by traveling to El Salvador with our chief of staff to bring life-changing treatment to children there," she said. "I will always be thankful to each child that I have had the opportunity to serve."
She concluded: "If I may offer any pearls of wisdom to aspiring nurses, it would be to work hard, pursue learning opportunities without hesitation and thank God each day for your health and ability to serve others."
Charleston Nurses – Jan/Feb 2021

CIELITA K. HALYARD, MSN, FNP-C
Nursing was a goal for Cielita K. Halyard since high school. She actually knew at that time that she wanted to be a nurse practitioner but decided to work as a nurse first before pursuing her masters degree. For 10 years, Halyard worked as a bedside nurse and then finally obtained her MSN. Her specialty of choice was family practice/ primary care.
"I get bored very easily and thrive on variety," she said. "Therefore I knew family practice/primary care would be the best fit for me."
Now with Palmetto Primary Care Physicians, she hasn't looked back.
"It doesn't matter how you start the race; it only matters how you finish. Therefore, don't let anything or anyone deter you from pursuing your goal," she said.

ESTEE PERLMUTTER, FNP-BC
Estee Perlmutter grew up with parents who were both teachers, so when it came to choosing a profession, she knew it would be one that gave back to the community in some way.
She has worked in both hospice and med/surg, but what she ended up specializing in was family practice. Now, as a family nurse practitioner with Liberty Doctors, she feels right at home.
"I love working in family practice because it allows me to treat patients of all ages with a variety of health concerns. I may treat a person with congestive heart failure and diabetes followed by a person with a poison ivy outbreak," she attested.
She loves the opportunities she has been afforded with a career in nursing: "I've lived in many different cities and have always been fortunate to find work."
Ultimately, her love for nursing lies with helping people.
"My goal is to help people feel well and live the life they would like to live," she said.

SANDY JONES, AGACNP
It was a commercial on TV that piqued Sandy Jones' interest in nursing. She saw a nurse caring for crying babies and thought that might be something she would like to do. Once she graduated from nursing school, she had a hard time finding a job and, as fate would have it, she started working in trauma.
Jones eventually moved from trauma into ICU, which is where she is now at Roper St. Francis Healthcare, and has never looked back.
"I am obsessed with critical care," she said. "I can't imagine doing anything else at this point."
What she loves about nursing is the variety: "If you decide you don't like one area, you can find a different specialty that better fits your lifestyle and personality."
Her advice to other nurses: "There will always be hard days, but the good days are so good. We are experiencing such trying times, but it won't be like this forever. Keep your head up and keep saving lives because this is what we were made to do."

JOSEPH TREVINO, RN, BSN
As a primary care nurse care manager at the Goose Creek VA Outpatient Clinic, which is a part of the Ralph H. Johnson VA Medical Center, Joseph Trevino said he really enjoys having the opportunity to help veterans maintain their overall health, rather than just focusing on treating the specific problem for which they are admitted.
"Having worked in multiple inpatient settings, primary care was a nice transition," he said.
He now looks to the future and hopes to one day move into a role of educating future nurses.
"My advice to new nurses is to find a mentor who can guide you and help you recognize your own blind spots," he said.
Upstate Nurses – Jan/Feb 2021

HEATHER JACKSON, RN, BSN, CCDS
A career in graphic design was where Heather Jackson was headed after graduating from college. She actually worked for the Greenville News when she decided to go back to school for nursing.
"I loved nursing immediately after getting in the program, and knew I was where I was meant to be," she said. After several years in bedside nursing, Jackson learned about a different role in health care that piqued her interest – clinical documentation specialist.
"I took the job as a CDS at Spartanburg Regional and have really enjoyed reviewing patients' medical records and doing my part to ensure that all the information is documented accurately with the severity of illness, which in turn improves patient care," she explained.
Jackson is now certified as a clinical documentation specialist.
"If I could give any advice to an aspiring nurse, it would be to stay open-minded because you never know what opportunity lies around the corner," she said.

KEELY INGRAHAM, MSN, RN
Keely Ingraham decided to pursue nursing after her father was diagnosed with esophageal cancer when she was 19 years old.
"I witnessed the excellent care given to my dad, and I wanted to be a part of that," she said.
She has now worked as a nurse for six years, first in the Emergency Department and then in vascular access before she moved into oncology, which is where she is now.
"I'm new to oncology and still learning, but I've finally found where I'm supposed to be serving my community. It is such an honor to care for my patients, and I'm so grateful to be a part of their journey."
Ingraham's advice to new nurses: "Be compassionate. Take care of your patients and not just their diagnoses. Be the nurse you would want caring for you."

LISA ROBINSON, RN
When it comes to having a "rewarding" career, Lisa Robinson believes she has found it. She started her journey in nursing in the NICU, but, for the past 25 years, she has been working with medically fragile children as the school nurse at McCarthy Teszler School in Spartanburg.
"I enjoy working with my students as it provides me with daily challenges. I use my critical thinking skills every day," she said.
Many of her students are nonverbal or lack the ability to articulate how they are feeling. Lucky for them, Robinson is a natural caregiver.
She also enjoys teaching nursing students who come to work with her for clinical rotation about the various medical syndromes and diagnoses of the McCarthy Teszler population.
"Unfortunately, people with disabilities are often invisible because we are not taught how to interact with them. We are only taught not to stare. My advice to nursing students is to acknowledge a child with a disability. Let them know you 'saw' them," she concluded.
2020 Best Nurses
Charleston Nurses – Nov/Dec 2020

BARRETT WALTON, RN
Barrett Walton knew that the health care field was for him but wasn't so sure about nursing. But, after just a few courses in college, he fell in love with every aspect of nursing and is now working in the progressive care unit at East Cooper Medical Center. New to the field, Walton is one of the youngest nurses in the department and strives to learn from his team every day.
"Everyone here is really great to work with. I was welcomed with open arms, and it's so nice to have that," he said.
His advice for anyone thinking about becoming a nurse: "It's not easy, but you learn something new every day and that makes it really exciting."
Barrett has resided in the Lowcountry his whole life and enjoys every aspect of living here, including spending time on his boat and being active outdoors.

NICOLE MOSLEY, BSN, RN
Nicole Mosley credits her upbringing in a military family with her passion for giving back to the men and women who serve our country. Now as an assistant nurse manager for the Ralph H. Johnson VA Medical Center's Savannah Community Based Outpatient Clinic, Mosley said she is proud of the work the VA has done during this unprecedented time.
"We have done a great job caring for the veterans, especially making sure they have access to care even if it is not face-to-face," she said.
Mosley said the VA's telehealth services have been successful: "We have been creative with care utilizing video and telephone appointments to keep veterans and our employees safe."
She concluded, "Being a nurse is not just a job or career. It is who you are. Loving what you do shows in the care you provide to your patients. Patients put their trust in you. Don't ever lose focus of that."

KORI FRANK, MSN, ARNP, FNP-C
Kori Frank graduated from Jacksonville University with a bachelor of science degree in nursing and then worked for 10 years as a nurse before pursuing her master's in nursing from the University of South Carolina. She is now a nurse practitioner with Palmetto Primary Care Physicians in family medicine."I chose the primary care setting as it enables me to prevent disease and educate my patients on how to live healthier lifestyles, which is one of my passions. I love family medicine particularly because I am able to take care of mom, dad, brother, baby and the grandparents. This in turn helps me take better care of the patient as a whole. I really get to know these people. They are like family at the end of the day," she said.
Her advice to anyone wanting to pursue a career in nursing: "Never stop learning, and always ask questions. This field, no matter what specialty you are in, will require lifelong learning, as guidelines change day to day."

SHERRI JONES, MSN, RN, CNOR
It was a doctor Sherri Jones met while at the College of Charleston that encouraged her to pursue nursing.
"I have always loved helping and taking care of people," she said.
And, as for her specialty in the operating room: "It was during my rotation in nursing school that I fell in love with OR nursing."
Now she is chief nurse of the Ralph H. Johnson VA Medical Center's operative services.
"I started my nursing career as an LPN, and, after eight years, decided to go back to school. I continue to see the value that education has played in my development."
She concluded: "Being a nurse offers you an opportunity to make a difference in the lives of others, and this will bring you more joy than you can imagine."
Upstate Nurses – Nov/Dec 2020

KAREN BLAKE, RN
When Karen Blake looks back at what made her decide to become a nurse, one thing stands out: "I knew I wanted a career where I could help people." And what better career than nursing to do just that.
She received her associate degree in nursing from Greenville Technical College, and now she works as a nurse patient care coordinator/educator for New Horizon Family Health Services.
"Nursing is a great way to help people when they need it most, and at New Horizon Family Health Services, there are so many different programs to help all the underserved people in our community," she said.
Her advice to anyone who is considering a career in nursing is to keep focused and remember why you wanted to work in the field to begin with.
"The work is never going to be easy, but knowing you made a difference in someone's life is such a great feeling," she concluded.

PAM TOLLESON, RN
Pam Tolleson's family was shocked when she decided to pursue nursing in college: "I wasn't exactly the nurturing type, but I loved biology, so I decided to give it a try."
She determined that she wanted to work in surgery after a few semesters of nursing school.
"I started right after graduation working in surgery and then went to work privately for an orthopedic surgeon, where I assisted him in surgery. I thrived in the fast pace and quick thinking that orthopedic trauma offered," she said.
But caring for her three children called for a more standard schedule. An old friend encouraged her to look into being a school nurse.
"School nursing is so much more that putting on Band-Aids. I work in the high school my children attend and the high school I graduated from. I would have never believed that I would like school nursing as much as I do," she said.
She concluded, "Nursing has so many opportunities. Find your niche, and the rewards will be numerous."

AMANDA DILL, RN, BSN, CCRN
What drove Amanda Dill to a career in nursing was helping to care for her grandfather when she was growing up. He had two open-heart surgeries and one severe car accident that almost cost him his life.
"I was determined to learn as much as I could to help him," Dill explained.
She is now in critical care at Bon Secours St. Francis Hospital, where she said she "thrives in the fast-paced and stressful environment."
She added, "Managing critically ill patients during their worst times and seeing them improve is such a rewarding experience. I could not ask for a better team to work side-byside with during these uncertain times."
She is currently enrolled in the Walden University adult gerontology- acute care nurse practitioner program.
Dill concluded, "Nursing is not for everyone. It takes a special type of person to provide the highest level of care each day for people in their most vulnerable times."

KIMBERLY STEWART, RN
Kimberly Stewart remembers the first time she realized that nursing was the right career path for her: "I was in the fourth grade, and we had to write a paper on our career goals. I knew I wanted to be a nurse."
At that time, her grandfather, who was battling multiple sclerosis and a debilitating stroke, was living with her family. She helped care for him, which drew her to the nursing field.
Now in critical care at Bon Secours St. Francis Hospital, she said she takes "helping patients and their families during a difficult health scare" very seriously.
"It's a huge responsibility knowing a patient cannot be transferred anywhere else if their health declines. I love the fast pace and could not do what I do without the great team at Palmetto Pulmonology, my fellow nurses and the amazing respiratory therapists."
Now, at the age of 52, she is working toward her MSN in nursing education at the University of Texas-Arlington.
Charleston Nurses – Sep/Oct 2020

KHAILIALIAH YATES, RN, ADN
The most rewarding part of being a pediatric intensive care unit nurse at the MUSC Shawn Jenkins Children's Hospital for Khailialiah Yates is being able to bring joy, light and hope to the children and the families that she cares for in probably what is the toughest time of their lives.
"I was working as a tech in the PICU when I decided to go to nursing school. I saw the care and compassion that the nurses showed the patients. I immediately went into nursing school, and now I get to do that," she said.
She admitted that being a critical care nurse during a pandemic has been challenging in many ways but that she wouldn't change it for anything.
"I love what I do and am grateful I get to do it," she remarked.
She doesn't take herself too seriously and she advises other nurses to do the same.
"It is OK to have fun in your job," she said.
Yates is currently working on her BSN and aspires to obtain her CCRN and ACNP.

RICHETTA DEAS, MSN, APRN, ANP-BC
It was the painful death of Richetta Deas' grandmother when she was just 7 years old that made her want to go into nursing.
"My grandmother – my angel – who gave me so much of the little she had, succumbed to a malignant tumor in her stomach that was deemed inoperable. She died alone in a nursing home. I wanted to take care of her myself, and I was only 7 years old," she remembered.
But that experience inspired her. She is now an adult nurse practitioner with Fetter Health Care Network.
Her advice to new nurses is to "listen to your patients. They are an invaluable resource, and you will learn from each one. Passing clinicals, grand rounds, boards – that is the easy part."
She also said, "Don't let the money or job security be the primary reason you become a nurse. Chances are you will fail. This profession is for the soldiers of heart, and you must be alert and ready at all times."

TANNER WHITSON, BSN, RN
Tanner Whitson can directly relate to his patients at the MUSC Shawn Jenkins Children's Hospital. From the ages 4 to 14, he had seven major surgeries related to ulcerative colitis with 12 different hospital stays ranging from two or three days to sometimes several weeks at a time. When he was 11, he was diagnosed with type 1 diabetes, and, in 2017, he was diagnosed with Crohn's disease.
Now at age 24, he said he is happy to be living actively and achieving the goals and dreams he always wanted to.
"I chose to work in pediatric intensive care unit because I spent most of my childhood in one of those beds, and now I have the opportunity to show these kids that they can achieve anything they want to in life despite the circumstances they are given," he said.
He advises new nurses to be "present" with their patients.
"The 12 hours of your shift might just be another 12 hours to you, but, to patients and their families, that could be the most terrifying, scary, uncertain 12 hours of their life. This gives us an opportunity as nurses to really be there for the patient and their family in these fearful times."

ASHLEY DOCTOR, RN
When Ashley Doctor was growing up, caring for others came naturally.
"I had a love for science, and I was always trying to figure out why things worked the way they worked," she said.
But when Doctor started helping her grandmother care for her grandfather, she knew this was a calling in life.
"I honestly can say I enjoy helping and serving others," she explained.
Now as an orthopedic service line navigator at Trident Medical Center, she wants aspiring nurses to know that every experience will shape them.
"Soak up all you can in school and capitalize on every experience. Every situation that you might think is against you is going to help you in some way," she said.
She personally has always taken the advice of John Maxwell, an American author, speaker and pastor, who said, "Always remember to never stop growing. If we're growing, we're always going to be out of our comfort zone."
Upstate Nurses – Sep/Oct 2020

KATIE STRAWHORN, RN, BSN
Katie Strawhorn started her nursing career in labor and delivery at Self Regional Healthcare. After she had her first daughter, she needed a different schedule because she had been working night shifts. She decided to give home health a try and applied for a job with Health Related Home Care, and she hasn't looked back.
"I absolutely love home health. Seeing patients in the comfort of their own home is so rewarding. I get to know my patients, their families and their past medical history that led them to their current state of health. That helps you learn your patient as a true 'whole,'" she explained.
For Strawhorn, becoming a nurse was something she wanted to do since she was a teenager.
"Nursing school was tough, but the reward at the end has been so worth it. There will always be a need for nursing. There are so many opportunities in the nursing profession. I believe every nurse's role is equally as important as the other," she said.

PORSHA DRAYTON, BSN, RN
It was Porsha Drayton's mother who inspired her to pursue a career in nursing.
"I grew up watching her care for others, which led me into knowing that I wanted to spend my life caring for others as well," she explained.
She wanted to get as much experience as possible, so when she was in high school, she took health science classes and participated in health science clubs. In her senior year, she received her CNA and worked as an intern at her pediatrician's office.
She attended Piedmont Technical College and worked as a nurse extern in her final year. That allowed her to experience all aspects of nursing. Her first job was in the intensive care unit.
"I desired a nursing position that allowed me to get to know the patients and their families better," she said.
She received a BSN from Chamberlain University, then started working for Health Related Home Care.
"I know this is where I need to be. I am establishing the relationships with patients that I desired, and I have a better understanding of them and what factors into their illnesses and treatments," she said.
She concluded, "If nursing is what you are truly compassionate about, take advantage of all the opportunities to learn and grow."

LYNN MCKITTRICK MCCLURKIN, RN
When she was only 5 years old, Lynn McKittrick McClurkin fondly remembers seeing nurses walking into Old Alexandria Hospital in their crisp white uniforms. But what solidified the decision to be a nurse was when she started caring for her grandfather as he fought cancer when she was 16.
She started working in home health in 1991.
"Being able to care for people in their homes provides the ability to concentrate on them and only them," she said. "You meet the most amazing people that teach you things as you teach them. I have a passion for working with older patients because I was raised by my grandparents."
She is now a home health nurse with Health Related Home Care. Her advice to new nurses is to give a little of yourself to your patients. "They will open up more to you. You can learn so much more about patients while carrying on conversations rather than just asking questions," she said.
She concluded, "Some days you will think they don't pay you enough, but more times you will wonder why you get paid at all to do what you love."

STACY UHRICH, BSN, RN
As a child, Stacy Uhrich was always enamored with the nurses she saw caring for her various relatives.
"They were kind and intelligent, and I found myself admiring everything they did for their patients," she said.
Of course, back then, she had no idea about the details of what a nurse actually did. But for her, all that mattered was seeing how much they truly cared for people.
"As I got older, nursing was a constant in my life and in my heart. I knew that being a nurse was my purpose," she said.
Uhrich has held various positions over the years in nursing, each being "fulfilling and purposeful" in their own way. She is now the director of the pulmonary/renal unit and inpatient dialysis at Bon Secours in Greenville. She credits her first head nurse for instilling a love of nursing and encouraging her proteges to help grow the next generation to pick up that torch.
Uhrich concluded, "You truly will need that desire to serve others in order to get through the tough days that will come during your education and in your nursing practice. Most of all, just want to be a good nurse every day and you will be."
Charleston Nurses – Jul/Aug 2020

AMBER RYAN, RN, BSN
Amber Ryan remembers setting up a doctor's office for her father, a stonemason, when he would return home with cuts and bruises after a hard day's work.
"I would clean him up and bandage his wounds," she said.
But as a freshman in college, she started taking classes in early childhood education.
"I'll admit guts and gore deterred me from becoming a nurse at first," she explained.
When her grandfather got sick, she said she always remembered how his face lit up when he spoke about the nurses who made his hospital stays better.
"I knew that I wanted to do this for others. I wanted to make a difference in people's lives the way those nurses did for my grandpa," she explained.
She is now working in the pediatric intensive care unit at the MUSC Shawn Jenkins Children's Hospital.
Her advice to aspiring nurses: "Make the most of every experience, and follow your own path to becoming a nurse. I work with so many health care professionals in different fields that feel discouraged they aren't where they expected themselves to be. We all get there eventually, so use every step along the way as an experience to grow from."

TRERVOR PHAM, RN
Trervor Pham said he has his wife to thank for encouraging him to become a nurse." She happens to be an RN as well. She said I had the perfect personality for a nurse, so I gave it a chance." Now in med-surge at the Ralph H. Johnson VA Medical Center, he said he is glad he took that chance because, "nursing has been one of the most fulfilling things I have ever done."
He said he enjoys med-surge because he likes caring for veterans as they come out of complex surgeries.
"Med-surge is also helping me to build upon my foundation as I work to critical care," he said.
He concluded: "Nursing school is tough and the job is demanding. There will be times that you may feel like giving up. If you persevere and stick with it, nursing will be one of the most rewarding things you ever do. Being able to say you made a difference in a patient's life is beyond amazing."

KIM LOWMILLER, RN
As the patient care coordinator in the Emergency Department at Trident Medical Center, Kim Lowmiller thrives in a fast-paced environment. And, really, it is all she knows. She holds an associate degree in fire science from Western Iowa Tech and a BSN from the University of South Dakota.
After college, she worked as a firefighter/paramedic in South Dakota. "I loved the emergency aspect of it," she admitted.
When she went back to school for nursing, she knew the ER was where she wanted to be. But it all started when she was 15 and witnessed her grandmother having a stroke.
"I hated that I didn't know what to do to help her," Kim explained. She said her favorite part of working in the ER is the teamwork displayed among staff."
Trident Medical Center Emergency Department's level of teamwork rivals anything I have seen before. I truly feel so lucky to work with such an amazing team."
She advised new nurses to "be passionate about learning and just try to become a better nurse every day, and you will succeed."
KELLY SMITH, RN
For 10 years, Kelly Smith worked at Cypress Gardens as an animal care specialist/zookeeper.
"I never knew I wanted to be a nurse. We lived on a farm and my mom was a rehabber for sick, orphaned and injured animals of all kinds, from snakes to squirrels. I was born, or so I thought, to be in the biology field and take care of animals for the rest of my life."
She said she heard her calling when her grandfather died of prostate cancer.
She explained: "We had no nurses in the family, no one to help him understand his options. He died from what is usually a slow growing cancer that is managed long-term. I heard God loud and clear on that day. Be a nurse, he said."
She did not immediately answer the call, but, at the urging of some of her friends, she went back to school.
"During my oncology rotation, I felt a pull like never before and never looked back," she said.
She now works as an oncology nurse at Trident Medical Center. "I work with some of the best people I know. Teamwork, hard work and strong shoulders for the tough times are what I get every day," Kelly said.
Upstate Nurses – Jul/Aug 2020

LESLIE TAYLOR, RN, BSN, COS-C
Leslie Taylor realized that nursing was the career for her while working in the laboratory at Greenwood Genetics Center.
"I became very interested in how genetics play a role in the disease process and clinically how to treat patients to provide them with a better quality of life," she said.
She attended Lander University for nursing school. She said she remembers enjoying her community health clinical the most and that was how she became interested in home health.
"It was my favorite clinical. I was able to witness how nurses and therapists caring for a patient in their home could greatly improve their health and keep them from multiple hospitalizations," she said.
She added that she believes in the power of home health and how it can help a patient do better with treatments.
"Home health is my passion because it helps patients stay in their homes and improves their quality of life. I am proud to be part of Health Related Home Care."
Her advice to aspiring nurses is simple: "Study hard, listen to your instructors and don't quit!"

ANN STEVENSON COOPER, RN
Ann Stevenson Cooper was always fascinated with her father's stories about his experiences as a doctor. He was a general surgeon in Greenwood.
Cooper was a pre-med major at Clemson University at first but moved onto bio-engineering and ultimately graduated with a civil engineering degree because, "designing roads and working with dirt and water seemed more interesting to me at the time," she said.
Before starting and raising a family, she worked for the South Carolina Department of Transportation for five years and ended up obtaining a master's in transportation engineering.
After 11 years of being a stay-at-home mom, she followed her call to be a nurse. She began her career as a nurse on the heart floor at Bon Secours St. Francis Hospital and worked there for nine years. She then moved over to OB and has been there ever since.
"I have been so fortunate that I am still able to do a shift a month on the heart floor, too. I have also worked as needed at Baptist Easley in critical care for the last seven years. I can honestly say that I landed in my specialties by chance and timing and trusting God's plan for my life, but I am so thankful for the variety and the opportunities that I have had in my nursing career and particularly the work families I have acquired through the journey," she said.

KELLEY CALVERT, RN
Kelley Calvert's first career was in biology. After she graduated from Lander University in 1994, she spent 13 years at the Greenwood Genetic Center as a cytotechnologist in the chromosome and fish lab.
The last four of those 13 years she was attending nursing school as well at Lander University. She graduated with her BSN in 2007. She worked in ICU for her first three years as a nurse.
"I gained so much knowledge about different disease processes. It was then that I transferred to home health," she explained.
She said she enjoys the different relationships she has with her patients in home health.
"I have been in home health for the past 10 years. It is my true love. It is almost as if I am another family member to them," she said.
Her advice to new nurses: "Always treat your patients as if they were your grandparents. Always show them compassion and love and be an advocate for them."

CYNTHIA BRYANT, MSN, RN-BC
Ever since Cynthia Bryant was a little girl, she knew she wanted to be a nurse. And that is exactly what she set out to do when she started college for nursing in 1991.
"After three years of completing core classes and pre-requisites, I was disappointed by having to be placed on a waiting list for up to two years to get into the program," she lamented.
During that waiting period, she got a job as a benefits specialist, got married and had two children.
"My dreams of becoming a nurse fell to the wayside," she said.
But in 2002, she began taking classes at night to finish her nursing degree and, in 2004, she was accepted into the program. She began full-time nursing school, all while handling multiple part-time jobs and raising two children. She graduated in 2006 and began her career as a nurse in the post cardiovascular unit at Spartanburg Regional Medical Center and has remained a cardiac nurse her entire career.
In 2017, Cynthia was honored with the Daisy Award for Extraordinary Nurses by Spartanburg Regional Medical Center.
"This has truly been the highlight of my career thus far," she said.
In 2019, she began teaching nursing students part-time for USC-U.
"It is important to be a part of preparing great nurses for our future," she commented.
She concluded: "Never give up on your dream! No one said it would be easy; they said it would be worth it."