What is an Orthodontist?
Orthodontists study orthodontics, which is a specialty field of dentistry. Orthodontists primarily deal with the diagnosis, prevention and correction of misaligned teeth and jaws. Orthodontists are experts in fitting braces and clear aligners to set a patient's teeth. They work to restructure the face in order to fix improper bites or crooked teeth. Orthodontists have special training in dental school after they graduated in dentistry.

Find Upstate, SC Orthodontists
Search for Orthodontists Near You!
Featured Orthodontists Orthodontal Articles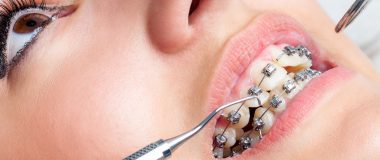 "You need braces." Those three little words can strike fear into the heart of any middle schooler, middle-ager or beyond – and anyone footing the…