About
Map/Location
Insurance
Contact
Testimonials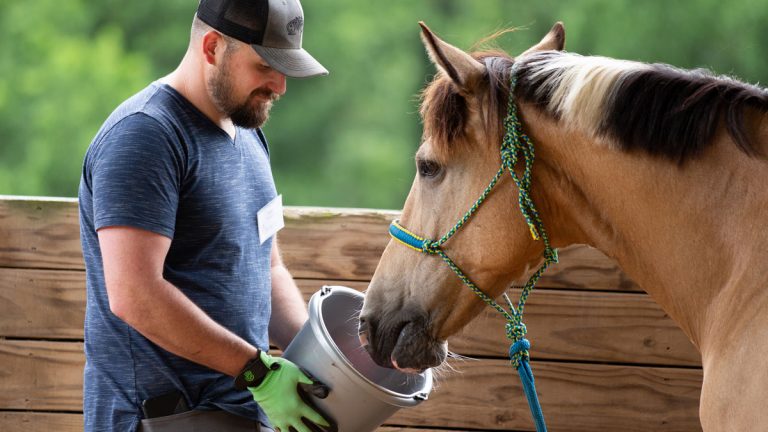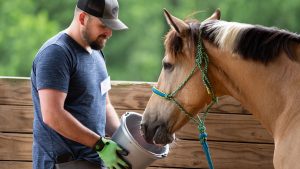 Guiding Reins is offering Equine Assisted Therapy throughout the year with one-on-one sessions and/or groups of up to six participants consisting of Veterans, Active Duty Personnel and/or First Responders.
Our goal is two-fold; we are rescuing horses and giving them a high noble purpose – rescuing loved ones and restoring meaning to their lives.
Some of the many special needs we serve:
ADD * Addiction * Autism * Cerebral Palsy * Down Syndrome * Depression * Head or Brain Trauma * Learning Disabilities * PTSD * Speech Impairment * Spinal Cord Injury * Stroke * Victims of Abuse
Mental, Physical or Emotional Trauma can interfere with a person's quality of life
Guiding Reins offers an alternative to improve mental/physical health for all ages. Horses once destined for disposal create a unique and powerful heart-mind connection between human and equine. We regularly work with first responders, veterans, Wounded Warriors and the Department of Disabilities and Special Needs.
Horses offer life-changing gifts, helping people with everyday life skills
Horse slaughter is a subject that relatively few Americans even know about. Over 100,000 horses a year are exported out of the country for slaughter, many in "good" condition. The long journey away from everything they knew is followed by an unspeakable end.
Therapy professionals are finding that horses with a history of abuse or neglect are the IDEAL partners in an equine therapy setting…the result of this partnership is an unconditional exchange of love, with mutual acceptance, offering therapeutic benefits to both!

Main Business Office
1944 Redland Road
Campobello, SC 29322
Winding Creek Stables
115 Hunting Country Road
Tryon, NC 28782
ShadyView Farm
2410 Redland Road
Campobello, SC 29322
None at this time, however, our services are at no cost to Veterans through goverment grants and private donations.
"My husband had his first session today and I haven't seen him genuinely smile like that in a long time. He is so excited for this. Thank you Guiding Reins for bringing hope and healing to those who have sacrificed so much for us".
– Heidi S., Spring 2020
"We wanted to reach out and thank you for everything that the Guiding Reins program has done for our family. The program was an excellent way for my husband who is a disabled combat vet to be able to de-stress and cope with things like mentality, PTSD, mood and even pain management. After sessions and working with the horses and trainers it was something that we looked forward to every week. In general, it was something that improved many things and even our relationship with each other. I am personally grateful because there are so many programs that help vets but often that help ends with the vet. The spouse is usually never taken into consideration even though that is the vets biggest support at home. Quite often the spouse also must find ways to cope with their partners medical issues. Which is hard and can cause relationship strains, which then affects the quality of life for the vet. We were so blessed that I was able to attend with my husband. The professionalism, the animals, the environment, and atmosphere working with the trainers and animals was one of the best experiences we have ever had. We miss you guys so much and we hope that soon we can work our schedules out to start coming back soon! I am missing Darby The Wonder Pony like crazy! Best Wishes"
– S & C Fall, 2020
Comments by Veterans after the session on their post session questionnaire forms throughout 2020:
"I really needed today"
"Awesome day"
"Great test of will today"
"Today really helped me reset ……"
"I really look forward to this"