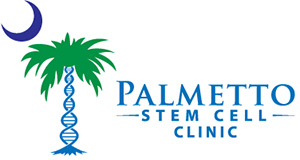 About
Map/Location
Insurance
Appointment Request
Testimonials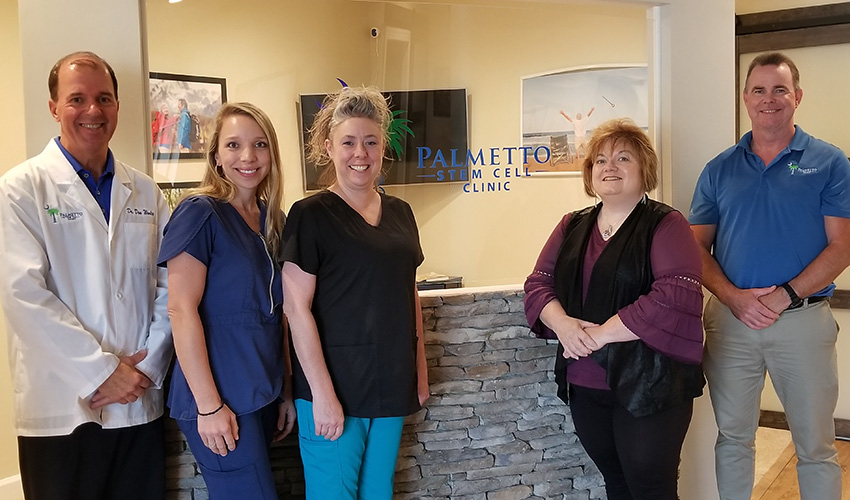 The Preferred Stem Cell Clinic in South Carolina because this what we do and all we do . We only use natural regenerative medicine stem cell therapy to treat a host of medical conditions but primarily degenerative joint disease otherwise known as osteoarthritis. Any joint can be treated and at any age. The big three are knee's, hips and shoulders. These joints are the most surgically replaced joints in the human body. Before surgical replacement surgery most all people will suffer years of pain, taking medication for years, all of which have dangerous side effects; many times steroid shots, which may temporarily reduce the pain, but actually destroy the joint lining making surgery a quicker option. These options typically take people away from doing the activities in which they love or cant share in activities with their friends or loved ones at least without pain and the disabilities it causes.
The treatment at Palmetto Stem cell Clinic is a simple non-surgical injection into the affected joint with no down time or lengthy recovery. Most can maintain your normal lifestyle and allow the cells to create a balanced optimal environment in your joints so your body can repair itself just as if you were 8 to 10 years old. Just one injection can provide the proteins, stem cells and growth factors needed to promote cell renewal and healing in the tissue. Thus removing the inflammation, eliminating the pain and allowing for new joint tissue to grow for 8 to 10 months. Restoring your active lifestyle allowing you to enjoy the life you dreamed of.
None, it is an elective procedure, hence it is an out-of-pocket procedure.
I have had discomfort and pain in my left hip for approximately 12 years. Thinking bursitis I used anti-inflammatory creams. About 3 years ago the pain worsened to the point my left leg would "lock up" and I couldn't move. This happened if I stood too long in one place. My husband would bring me a cane so I could "walk" to a chair and try to sit down. During this time we cared for my mother, who needed more and more care as her dementia increased.

Knowing I couldn't continue this way, I saw a chiropractor February 2017. He took x-rays and showed me the arthritis in my left hip and my pelvic bones, one higher than the other, to compensate for how I favored my left hip. He said I would need a hip replacement within 5 years. In the meantime he realigned me and kept me in alignment, suggesting I use a recumbent bike to keep my joints from locking up. While all of this worked, I still had pain in my hip and used Tiger Balm ointment and patches on my hip – and now my left knee – every time we went out to run errands, and kept a bottle of OTC anti-inflammatories in my purse. I also bought a seat cushion for the car and at home, and a D-core pillow to sleep on to keep my spine in alignment.

Upon moving to SC my husband and I (both veterans) registered with the VA Hospital in Augusta, GA. I needed a referral to see a chiropractor. However, the VA was looking at a hip replacement for me. Not wanting surgery, my husband researched alternatives and told me about stem cell therapy. When he saw that Palmetto Stem Cell Clinic was coming to SLV for a presentation he signed us up.

We took notes at the presentation, did further research, and visited a pain management center in Augusta for a consultation and second opinion. Having a deep faith, I also prayed about what to do.

We chose Palmetto Stem Cell Clinic because their presentation was validated by our research, the cost was in line with other clinics, and I trusted Amanda and her experience as a nurse. Kristen welcomed us and our many questions and we felt very comfortable going ahead with the procedure. We met Dr. Worley, the Clinic Director, and know he has only the best interests at heart for all patients.

The stem cell injection was painless. The only discomfort was feeling the fluid in my pelvic area, but that subsided quickly. I was sore for a few days afterwards but had no pain. I will be receiving my last PRP injection shortly. I have had no pain in my hip, no longer use ointment or patches, and actually feel a difference in my hip area. We returned from a two week trip to the west coast and my whole body was inflamed due to eating out every day and all the travel; however, I had no pain in my hip, only inflammation. I know this was from the trip itself. I don't believe I could have had a pain-free trip without having the stem cell therapy!

My left knee shows more arthritis than my right and although I'm no longer having pain in my left hip, I am in my knee. So the question was, why would I heal my hip and not my knee? I am scheduled for stem cell therapy in my left knee and looking forward to being able to do the many things I have had to give up over the past ten years. And I am truly grateful I didn't wait until I was bone-on-bone, but still had enough cartilage left for the stem cell therapy."

THANK YOU PALMETTO STEM CELL CLINIC !!!!!!
– Christine Just
The staff at Palmetto Stem Cell Clinic was very professional. They took time to carefully explain the procedure and to go over what to expect after the procedure. From the time that we entered until the time that we left, we felt that they were completely focused on our needs.
– Ruth T.
Dr. Worley explained everything in detail. A great experience. Amanda was wonderful and she made us feel very comfortable. We will highly recommend your office.
– Billy and Sally