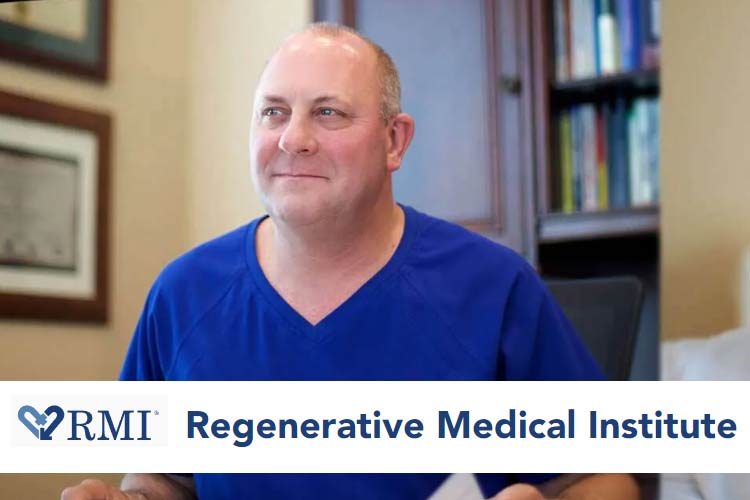 About
Map/Location
Insurance
Testimonials
Appointment Request
About RMI
Regenerative Medical Institute (RMI) aims to help their patients overcome the negative affects of the aging process. Our center of excellence utilizes both integrative and regenerative medical techniques to provide comprehensive services that fight the aging process empower you to be your best. Our platform incorporates complete hormone care, intimate wellness issues for men and women, Advanced aesthetics services, and intravenous therapy.
About Kenneth Orbeck, D.O.
Dr. Kenneth Orbeck owns and operates an integrative and regenerative medical center in his South Carolina – based bio identical hormones practice. Dr. Orbeck dedicates his practice to helping women and men find relief from hormonal imbalances such as menopause, andropause (the male menopause), adrenal fatigue and thyroid disorders by using a personal functional approach to wellness, combining customized nutrition and fitness regimens with bio identical hormone therapy. Dr. Orbeck believes that proper diet, regular exercise and balanced hormones are the cornerstones of longevity. Dr. Orbeck examines the interaction between a person's genetic, environmental, and lifestyle factors for an individualized treatment plan on each patient. Dr. Orbeck utilizes advanced hormonal application through subcutaneous pellet therapy and is a national speaker teaching advanced hormone and pellet therapy. Dr. Orbeck specializes in intimate wellness and takes special interest in helping men and women overcome the negative effects of aging on sexual wellness and intimacy.
Dr. Orbeck made the decision to transition into anti-aging and regenerative medicine because he wanted the opportunity to individualize each patient's care, in order to address their health and wellness needs from a preemptive perspective. As a bio identical hormones expert, Dr. Orbeck specializes in treating the underlying causes of symptoms oftentimes associated with aging; such as hot flashes, night sweats, low libido, weight gain, fatigue, mood swings and irritability.
Dr. Kenneth Orbeck received his undergraduate degree from Calvin College in 1983 and completed his Doctorate in Osteopathic Medicine at the University of Osteopathic Medicine and Health Sciences in 1987, where he served as student chairman for the American College of General Practitioners. Before practicing medicine, Dr. Orbeck fulfilled his post graduate training at Mt. Clemens General Hospital in 1988. Dr. Orbeck completed a fellowship in Anti-aging, Regenerative Medicine (FAAFM), and is certified by the American board of Anti-aging and Regenerative Medicine (ABAARM).
Dr. Orbeck is the founder and owner of Regenerative Medical Institute dedicated to helping those who wish for the best quality of life as the aging process continues. Empowering You to Be Your Best.
Regenerative Medical Institute
503 Roper Creek Drive
Greenville, SC 29615
877-573-3737
Dr. Orbeck is absolutely one of the best at what he does. I haven't felt this good in a long time.
I have been with Dr. Orbeck for almost 4 years now and I am in the best shape of my life at 53 years old. I also feel better and sleep better than I ever have. This man knows his stuff!
Dr. Orbeck is dedicated to helping his patients lead their healthiest life possible. The care he provides is exceptional!
Dr. Orbeck is absolutely one of the best at what he does. I haven't felt this good in a long time.