What is a Urologist?
Urologists are doctors that treat, medically and surgically, diseases related to the male and female urinary-tract system. Organs treated by urologists include kidneys, adrenal glands, ureters and bladders. The male reproductive organs treated are the testes, epididymis, vas deferens. seminal vesicles and prostate. Subspecialties of urology include urologic surgery, urologic oncology, endourology, endourologic surgery, urogynecology, urogynecology surgery, reconstructive urologic surgery, minimally invasive urologic surgery, pediatric urology and pediatric urologic surgery, transplant urology, voiding dysfunction, neurourology, and androurology.

Find Upstate, SC Urologists
Search for Urologists Near You!
Featured Urologists Urology Articles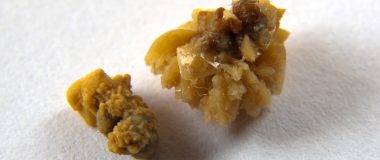 They generally aren't innately painful, but the pressure they are capable of creating if their journey through your urinary system is in any way interrupted…