DIRECTORIES ON THIS PAGE: Psychiatry Directory | Psychology Directory
Psychiatrists in Upstate, SC
Medical Group of the Carolinas – Psychiatry
391 Serpentine Dr., Suite 400
Spartanburg, SC 29303
864-560-7517
A Balanced Life
9 Toy Street
Greenville, Sc 29601
8645176118
abalancedlife1.com
Addcare Counseling
413 Vardry St Ste 7
Greenville, Sc 29601
8644671319
addcarecounseling.com
Associates At Park Avenue
101 E Park Ave
Greenville, Sc 29601
8649905227
www.associatesatparkavenue.net/JeffBernatPHD.en.html
Bay Laurel Center For Psychotherapy
110 Manly St
Greenville, Sc 29601
8642988026
www.baylaureltherapy.com
Blue Ridge Counseling Services
1 Chick Springs Rd Ste 216c
Greenville, Sc 29609
8644217777
www.blueridgecounseling.info/relationship.html
Brewer Center
121 Interstate Blvd
Greenville, Sc 29615
8642974275
www.brewercenter.com
C Cartee Counseling
2375 E Main St Ste A114
Spartanburg, Sc 29302
8645290005
www.ccarteecounseling.com
Canterbury Counseling Center
7 Pettigru St
Greenville, Sc 29601
8642357501
canterburycounseling.org
Carolina Family Service
301 Anderson St
Greenville, Sc 29601
8642830637
www.carolinafamily.org
Choices For Change Counseling
25 Woods Lake Rd Ste 412
Greenville, Sc 29617
8645536741
www.choicesforchangecounseling.org
Compass Of Carolina
110 Rutherford Rd
Greenville, Sc 29609
8644673434
www.compassofcarolina.org
Counseling Services Of Greenville
4006 E North St Ste C
Greenville, Sc 29615
8643264696
www.counselingservicesofgreenville.com
Covenant Counseling
1352 Cleveland St Ste C
Greenville, Sc 29607
8642330058
Crescent Psychological Services
3c Cleveland Ct
Greenville, Sc 29607
8642326218
Dana L Wiley
4325 Old Mill Rd Ste 2b
Anderson, Sc 29621
8642251195
www.danawileymd.com
Debbie Plonkey Therapy
702 E Washington
Greenville, Sc 29601
8646279968
www.dplonkeytherapy.com
Dr. Carlene Wentworth
4120 Clemson Blvd
Anderson, Sc 29621
8647603150
drcarlenewentworth.com
Dr. Joanne Armstrong
214 Roper Mountain Rd Ext
Greenville, Sc 29615
8648018842
Dr. Millard Trott
701 Grove Rd
Greenville, Sc 29605
8645225550
ghspsych.org/brownell-center
Dr. Thomas Thorshiem
45 Greenland Drive
Greenville, Sc 29615
8644210098
www.clarityforwellness.com
Family Alliance Counseling Services
25 Woods Lake Rd Ste 706
Greenville, Sc 29617
8642380590
familyalliancecs.com
Greenville Counseling Associates
4 Parkway Commons Way
Greer, Sc 29650
8648777025
www.greenvillecounseling.com
Greenville Therapy Center
3519 Pelham Rd
Greenville, Sc 29615
8642346778
Halsey Counseling And Education
330 East Coffee St
Greenville, Sc 29601
8645275910
www.halseycounseling.com
James N Ruffing
827 John B White Sr Blvd
Spartanburg, Sc 29301
8645744222
www.drruffing.com
Janet Barnes Mcconnell
157 Hall St
Spartanburg, Sc 29302
8644745695
therapists.psychologytoday.com/rms/name/Janet_Barnes%2BMcConnell_MMFT,LMFT_Spartanburg_South+Carolina_174309
Joseph Feleppa
101 Pelham Commons Blvd
Greenville, Sc 29615
8642753419
joefeleppatherapy.com
Joy Bennett
109 Laurens Road, Building 4 Ste D
Greenville, Sc 29607
8642306300
www.joybennett.org
Lighthoues Counseling
209 E Stone Ave Ste 1
Greenville, Sc 29609
8644514115
Lorin Caleb
324 E St John St Ste B
Spartanburg, Sc 29301
8646416979
www.drcalebloring.com
Magnolia Counseling Associates
153 N Spring St
Spartanburg, Sc 29306
8645835969
www.magnoliacounseling.net
Margaret W Lee
412 Pettigru St
Greenville, Sc 29601
8642500229
www.healingheartandmind.com
Meredith Manker
250 S Pleasantburg Dr
Greenville, Sc 29607
8646306185
www.meredithmanker.com
New Life Family Counseling
2315 N Main St
Anderson, Sc 29621
8642253937
newlifefamilycounseling.vpweb.com
New View Counseling
17 Garraux St
Greenville, Sc 29609
9417518003
www.newviewcounseling.com
Nicole Strong Counseling
451 Haywood Rd Ste 19
Greenville, Sc 29615
8643689485
www.nicolestrongcounseling.com
North Grove Counseling Associates
240 N Grove Medical Park Dr
Spartanburg, Sc 29303
8646999213
northgrovecounseling.com
North Main Counseling And Wellness
617 N Main St A
Greenville, Sc 29601
8642306300
www.northmaincounseling.com
Palmetto Family Enrichment Center
1330 Boiling Springs Rd Ste 2800
Spartanburg, Sc 29303
8645736908
www.palmettofamily.com
Pettigru Counseling Associates
405 Pettigru Street
Greenville, Sc 29601
8652713549
pettigrucounseling.com/Our_Location.html
Psychiatric Associates Of Spartanburg
943 N Church St
Spartanburg, Sc 29601
8645852214
www.thepsychiatricassociates.com/home.html
Queen Counseling Services
2 Seveier St
Greenville, Sc 29605
8649186416
www.queencounselingservices.com/index.html
Rebecca Sorrow Psychologist
1530 N Fant St Ste C
Anderson, Sc 29621
8642310202
River Falls Counseling
185 Riley Smith Rd
Greenville, Sc 29615
8642975101
sites.google.com/site/riverfallscounseling
Riverstone Family Counseling
137 Commons Way
Greenville, Sc 29611
8642633039
www.riverstonefamily.com
Samuel D. Smithyman
880 S Pleasantburg Dr
Greenville, Sc 29607
8642321114
www.sdsmithyman.com
Skylyn Counseling
1565 Skylyn Dr
Spartanburg, Sc 29307
8645855010
www.skylyncounseling.com
Spartanburg Relationship Coaching
1119 Woodburn Rd
Spartanburg, Sc 29302
8646219578
spartanburgrelationshipcoaching.weebly.com
Spearman Counseling
37 Villa Rd Ste 420
Greenville, Sc 29607
8642418144
spearmancounseling.com
Suntia Smith Couples Counseling
3445 Pelham Rd B
Greenville, Sc 29615
8645598181
suntiasmith.com
Synergy Psych
127 W Atrium Dr
Greenville, Sc 29607
8642394110
synergypsychsc.com
Terry Molnar
107 E Park Ave
Greenville, Sc 29607
8644855944
www.drterrymolnar.com
The Cottage Counseling
710 Pettigru St
Greenville, Sc 29601
8646311035
www.lynnvictoryrd.com
Touchstone Counseling And Coaching
105 Commons Way
Greenville, Sc 29611
8644512258
www.touchstone-counseling.org
Turning Leaves Therapy
601 W Main St
Spartanburg, Sc 29301
8645989461
www.turningleavesforchildren.com
Underwood May
736 E Main St
Spartanburg, Sc 29302
8642660634
www.awakeningenergies.com
Upstate Psychiatry
27 Memorial Medical Dr
Greenville, Sc 29605
8642952221
www.upstatepsychiatry.com
Psychologists in Upstate, SC
Synergy Counseling of Greenwood
210a Birchtree Dr
Greenwood, SC 29649
864-223-2243
synergycounselinggreenwood.com
Pettigru Counseling Associates
405 Pettigru St
Greenville, SC 29601
864-271-3549
pettigrucounseling.com
Riner Counseling, LLC
1990 Augusta St
Greenville, SC 29605
864-608-0446
rinercounseling.com
Synergy Psych
127 W Antrim Dr
Greenville, SC 29607
864-239-4110
synergypsychsc.com
Quirk Psychological Services
811 E Main St B-1
Spartanburg, SC 29302
864-310-7252
stuartquirk.com
Bay Laurel Center for Psychotherapy
110 Manly Street
Greenville, SC 29601
864-298-8026
www.baylaureltherapy.com
Gateway Children's Mental Health Services
2406 N Main St
Anderson, SC 29621
864-406-6041
www.gatewaychildrens.com
Guiding Reins
1944 Redland Road
Campobello, SC 29322
864-457-3575
guidingreins.org
Psychiatry Articles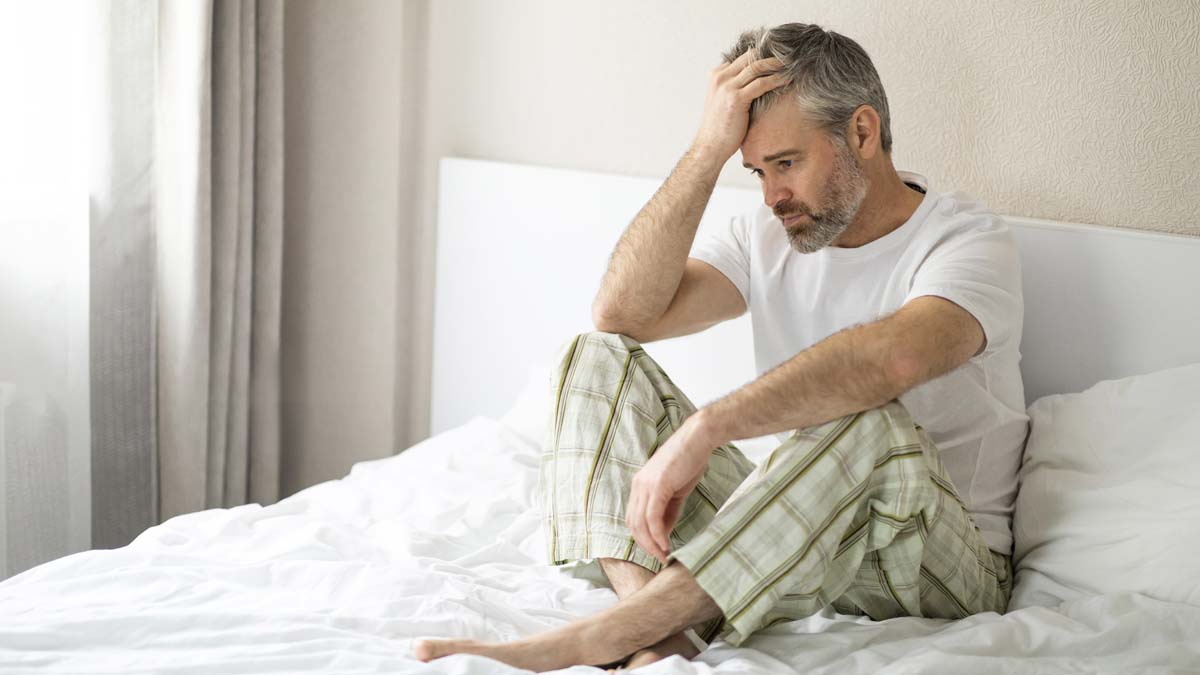 The statistics about men and suicides are alarming: Though men comprise 49% of the population, they account for 80% of all suicides. Women are twice as likely to be diagnosed […]
Psychology Articles
Posts not found
What are Psychiatrists and Psychologists?
Psychiatrists diagnose, prevent and treat mental illness as related to mood, behavior, cognition and perceptions. Psychiatric assessments help psychiatrists determine what kind of treatment is needed for the patient. Oftentimes, a combination of psychiatric medication and psychotherapy help to treat the patient with mental illness. Psychiatrists have excellent communication skills and a high degree of emotional intelligence.
Psychologists study social, cognitive, perceptual processes; mental states (both normal and abnormal); and behavior. They apply learned therapies to create a desired effect in their practice through observing, record and quantify interpersonal relationships and relationships between individuals and their environments. Psychology includes specialties such as forensic, geriatric, experimental/research, sports, developmental, educational, substance abuse treatment and others that focus on specific areas.