What is a Physical Therapist?
Physical therapists are licensed professionals that help people improve mobility and reduce pain using techniques that increase function. They promote fitness and come up with individualized plans that restore their ability to be mobile. Physical therapists provide physiotherapy to patients and specialize in the overall functionality and mobility of the human body. Many people see a physical therapist for physical rehabilitation in order to restore their ability to move and move well. They provide care in the hospital setting, private practice, outpatient clinic, home health agency, schools, fitness facilities, nursing homes and even in work settings.

Find Upstate, SC Physical Therapists
Search for Physical Therapists Near You!
Featured Physical Therapists
Physical Therapy Articles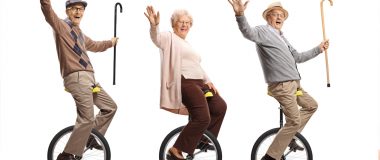 Losing balance as we age is something that most of us accept as inevitable. Dizzy spells, reaching out to steady your balance on a countertop…