Featured Chiropractors
Chiropractors in Upstate, SC
ADJUST TO LIFE CHIROPRACTIC
634 B FAIRVIEW ROAD STE 2
SIMPSONVILLE, SC 29680
864-305-1009
www.adjust2life.com
ANDERSON CHIROPRACTIC CLINIC
1505 N MAIN STREET
ANDERSON, SC 29621
864-226-1499
www.andersonchiropracticsc.com
ARMALY CHIROPRACTIC
730 S PLESANTBURG DR I
GREENVILLE, SC 29607
864-233-3434
www.armalychiro.com
BRAKE CHIROPRACTIC PA
4010 EAST NORTH ST STE 1
GREENVILLE, SC 29615
864-292-2503
BRIGGS CHIROPRACTIC CLINIC
1524 JOHN B WHITE BLVD 6
SPARTANBURG, SC 29301
864-574-2349
BROWN CHIROPRACTIC CENTER
426 N PLEASANTBURG DR
GREENVILLE, SC 29607
864-271-0001
brownchiropractor.com
CAROLINA PHYSICAL MEDICINE GROUP
958 E MAIN ST STE A
SPARTANBURG, SC 29302
864-542-0780
CAROLINA SPINE AND REHAB
1318 C HAYWOOD ROAD
GREENVILLE, SC 29615
864-268-3400
mycarolinaspine.com
CHIROPRACTIC FAMILY PHYSICIANS
729 E MAIN ST
EASLEY, SC 29640
864-855-1515
www.chiropracticfamilyphysicians.com
CHIROPRACTIC OF THE CAROLINA
215 BATESVILLE RD STE A
SIMPSONVILLE, SC 29681
864-987-5541
chiropracticofthecarolinas.com
CONSCIOUS LIVING CHIROPRACTIC
205 EAST 1ST AVE
EASLEY, SC 29640
864-850-7766
www.clchiropractic.com
DR ED BOREN CHIROPRACTOR
6335 STE C CALHOUN MEMORIAL HWY
EASLEY, SC 29640
864-859-8282
www.drboren.com
DRECKMAN FAMILY CHIROPRACTIC
717 NE MAIN ST
SIMPSONVILLE, SC 29681
864-757-9901
www.familychiropracticinsimpsonvillesc.com/about
GREENVILLE FAMILY CHIROPRACTIC
21 ORCHARD PK DR STE E 2
GREENVILLE, SC 29615
864-213-9919
www.greenvillechiropracticcare.com/contact-us
HANNER PHYSICAL REHABILITATION AND WELLNESS CENTER
1517 N FANT STREET
ANDERSON, SC 29621
864-225-8431
HANNOUCHE FAMILY CHIROPRACTIC
1203 A BOILING SPRINGS RD
SPARTANBURG, SC 29303
864-583-5649
www.hannouchefamilychiropractic.com
HEALING PLACE CHIROPRACTIC
959 JOHN B WHITE SR BLVD
SPARTANBURG, SC 29306
864-641-9002
www.healingplacechiropractic.com
HEALTHSOURCE OF CHERRYDALE
2400 N PLEASANTBURG STE D
GREENVILLE, SC 29607
919-661-9145
HENRIETTA M MCELWEE DC
1170 WOODRUFF RD 6
GREENVILLE, SC 29607
864-254-1091
HUN CHIROPRACTIC
1 CREEKVIEW CT STE B
GREENVILLE, SC 29615
864-414-6120
www.greenvillechiro.com
INFINITE HEALTH CHIROPRACTIC
222 E BLACKSTOCK RD STE D
SPARTANBURG, SC 29301
864-574-8881
www.infinitehealthchiropracticsc.com
LAKESIDE CHIROPRACTIC LLC
1415 PEARMAN DAIRY RD
ANDERSON, SC 29625
864-224-7660
www.lakeside-chiropractic.com
LAMMY FAMILY CHIROPRACTIC
2108 LAURENS RD
GREENVILLE, SC 29607
8646312224
www.lammyfamilychiro.com
MARONE FAMILY WELLNESS CHIROPRACTIC AND HOLISTIC
647 SE MAIN STREET
SIMPSONVILLE, SC 29681
864-963-9304
maronewellness.com
POFF CHIROPRACTIC AND REHABILITATION
315 E BROAD ST
GREENVILLE, SC 29601
864-271-4099
www.poffchiropractic.com/contact.html
PORTER CHIROPRACTIC CLINIC
450 E KENNEDY ST
SPARTANBURG, SC 29302
864-585-4564
porterchiropractic.com
PURE MOTION SPORTS AND SPINE
4109 E NORTH ST STE 400
GREENVILLE, SC 29615
864-569-9621
puremotionss.com/contact-us
SIMPLY SOUTHERN CHIROPRACTIC CENTER
922 NORTH CHURCH STREET
GREENVILLE, SC 29601
864-501-2360
www.simplysouthernchiro.com
SKYLYN WELLNESS CENTER INC
1770 SKYLYN DRIVE
SPARTANBURG, SC 29307
864-583-8308
skylynwellness.com
THE CHIROPRACTIC THAYERAPY
1103 ELLA ST
ANDERSON, SC 29621
864-226-6055
thayerapy.com
TRAVAN CHIROPRACTIC INC
1824 E MAIN ST SUITE G
EASLEY, SC 29640
864-855-6767
Upstate Spine & Wellness, LLC
3115 Brushy Creek Road Suite C-1
Greer, SC 29650
864-801-1980
www.upstatespineandwellness.com
VERTICCHIO CHIROPRACTIC CLINIC
706 EAST MAIN STREET
SPARTANBURG, SC 29302
864-948-0035
www.verticchiochiropractic.com
VITAL LIFE CHIROPRACTIC
111 FAIRFIEW POINTE DR
SIMPSONVILLE, SC 29681
864-228-6500
www.vitallifechiropracticcenter.com
WICKISER PHYSICAL MEDICINE
122 EAST WEST PARKWAY
ANDERSON, SC 29621
864-226-8868
www.wickiserfamilychiro.com
WOODLAND CHIROPRACTIC CENTER
1218 JOHN B WHITE SR BLV SUITE F
SPARTANBURG, SC 29306
864-576-7070
woodlandchiro.net
Chiropractic Articles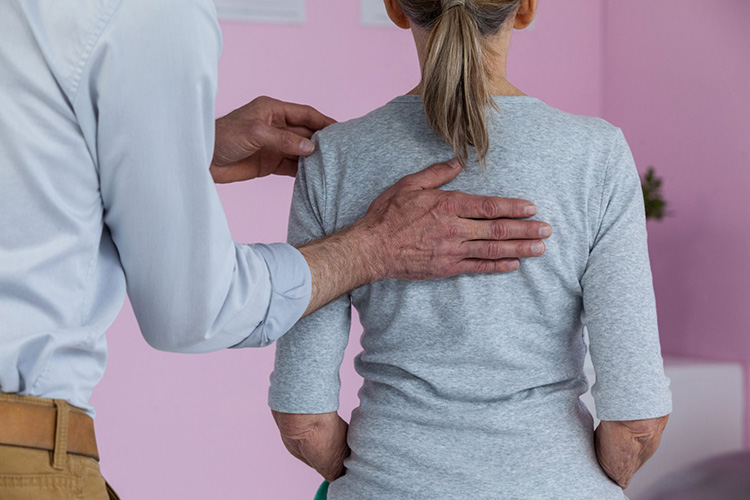 Over 40 years of utilizing precise, Non-Forced upper cervical adjustments on patients from 2 days "old", to 104 years "young". The Atlas Orthogonal Percussion Instrument is our correction of choice, with its soft, nearly undetectable vibrational wave (something like a sound wave). We take on the most difficult cases, with a high percentage of good outcomes. Call us to see if we may be able to help you.
0 comments
What is Chiropractic Care?
Chiropractors seek to provide back pain relief, as well as ease neck pain, and to improve mobility and functionality in their patients. They study the neuromuscular structure of the body and focus their efforts on the relationship of the nervous system to the spine. If the spine has structural damage, the nervous system will be affected.